Homemade Tuxedo Hot Chocolate is Ready in Minutes
This hot chocolate recipe is super simple, combines 3 different types of chocolate, and can stay hot for hours.
It's perfect for parties, date nights, and holidays!
Ingredients for Tuxedo Hot Chocolate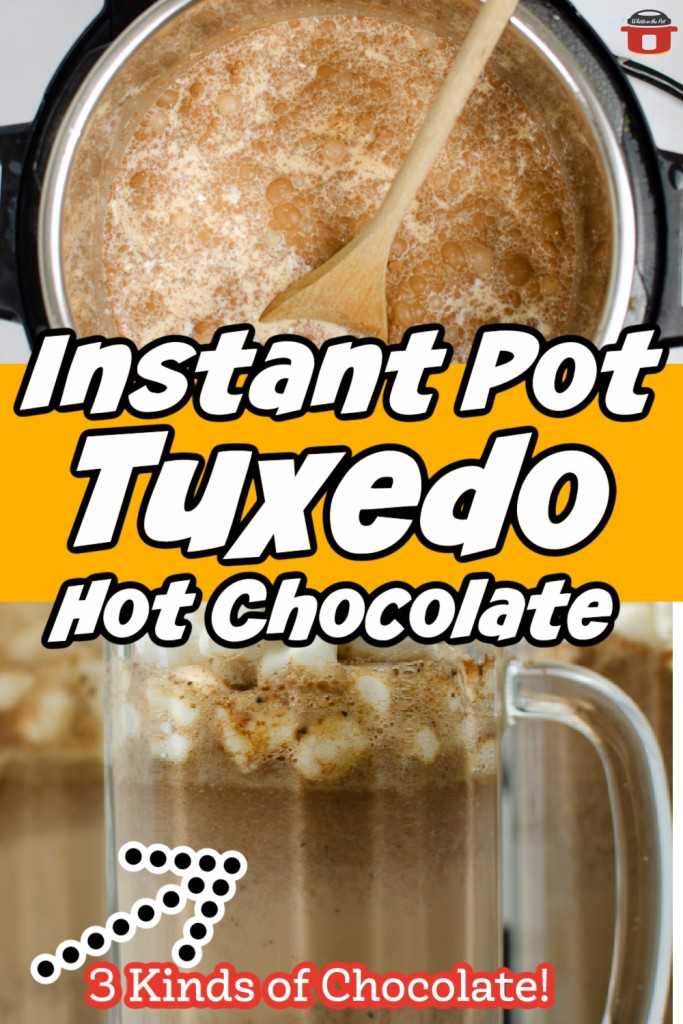 Whole milk
Using whole milk in this recipe helps deliver a creamier cup of hot chocolate. If you want to be extra indulgent, use half whipping cream and half whole milk!
Half and half
If you're a coffee drinker or hot cocoa snob you'll understand why half and half makes every cup better.
Trust me…don't skimp on the half and half!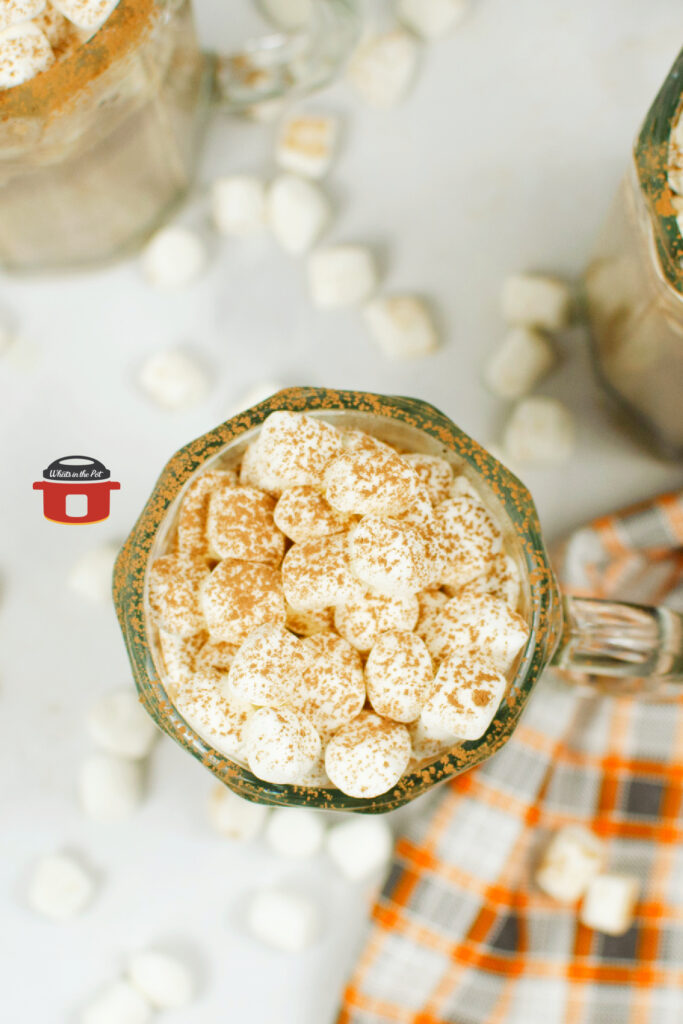 Chocolate Chips
If you use the mini chocolate chips, you'll find the chocolate melts more quickly. Feel free to change things up with dark chocolate chips or butterscotch chips too!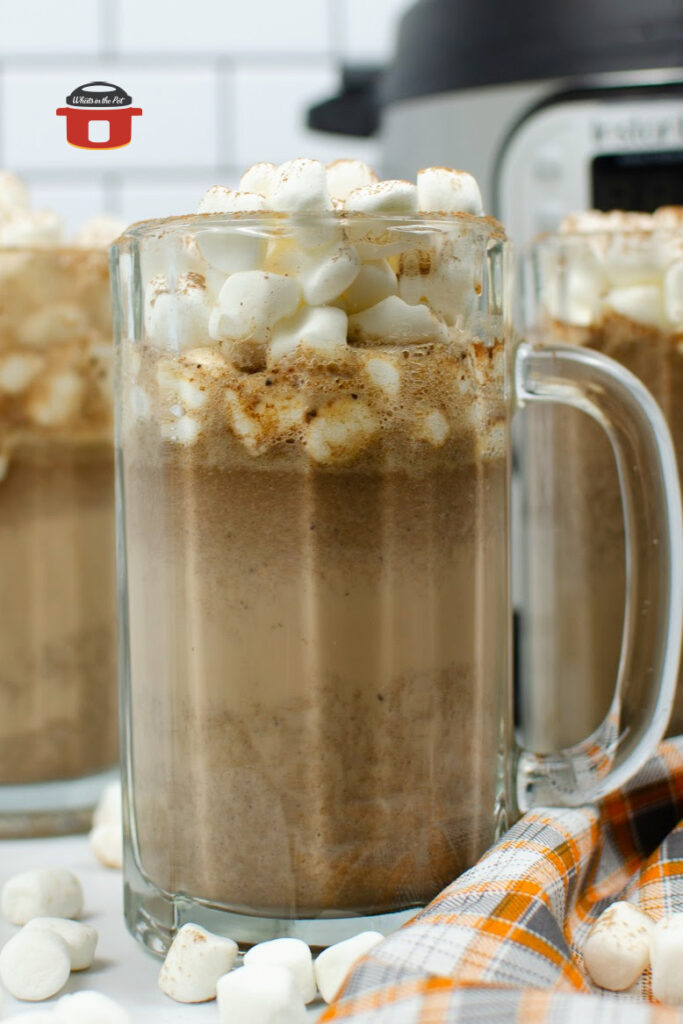 White Chocolate
This makes the classic "tuxedo" flavor for the perfect cup of hot chocolate.
Be sure to finely chop the white chocolate OR use white chocolate chips!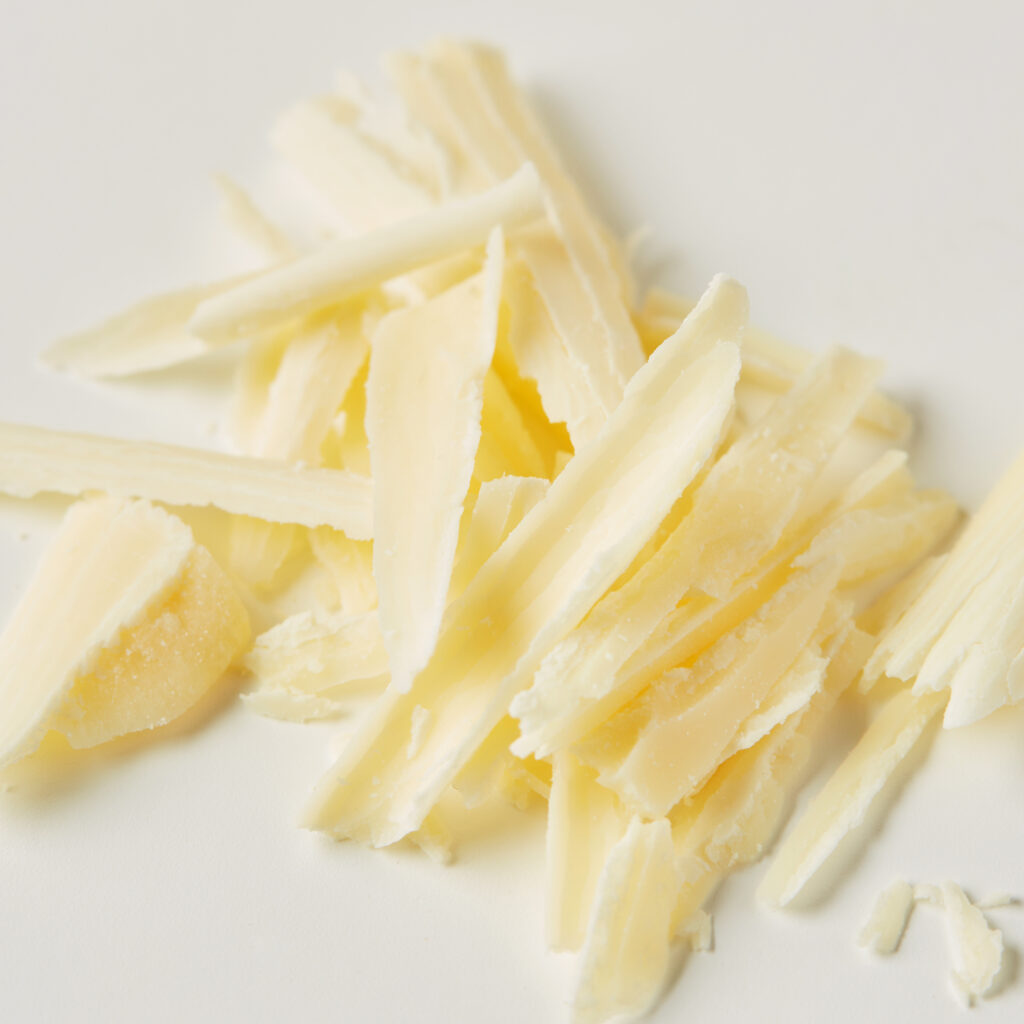 White Sugar
Feel free to use brown sugar for a more "toasted" Tuxedo flavor.
But, white sugar is perfectly suitable for this homemade recipe.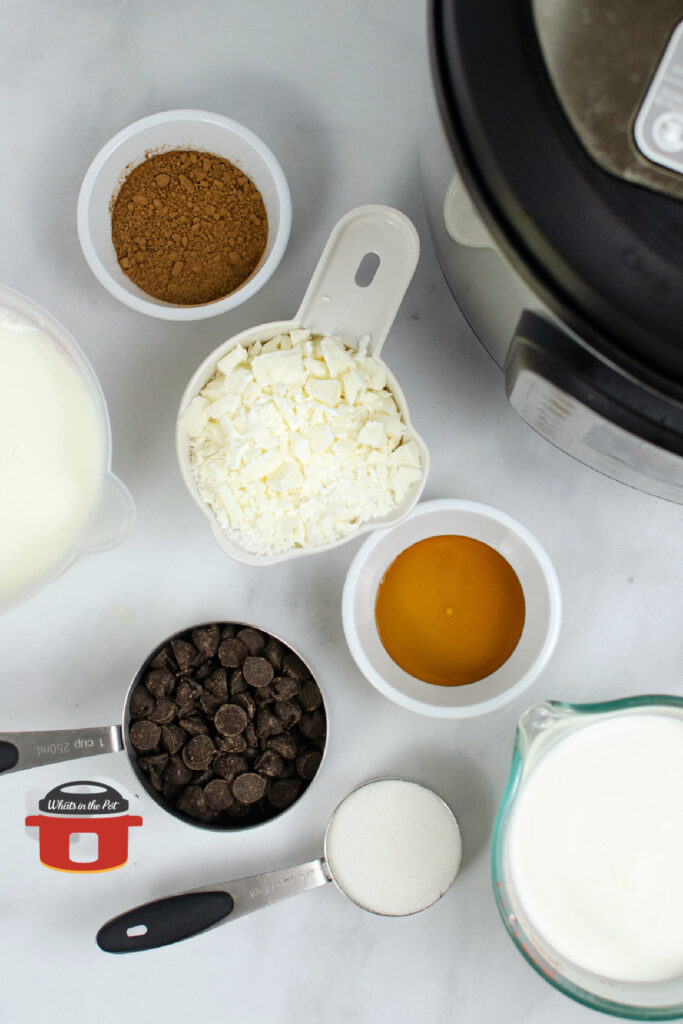 Cocoa Powder
We've used Aldi brands and store brands in this recipe. We haven't noticed a huge difference so use whatever is in your pantry!
Real Vanilla
We do encourage you to use real vanilla in this recipe. We avoid the imitation at all costs. 🙂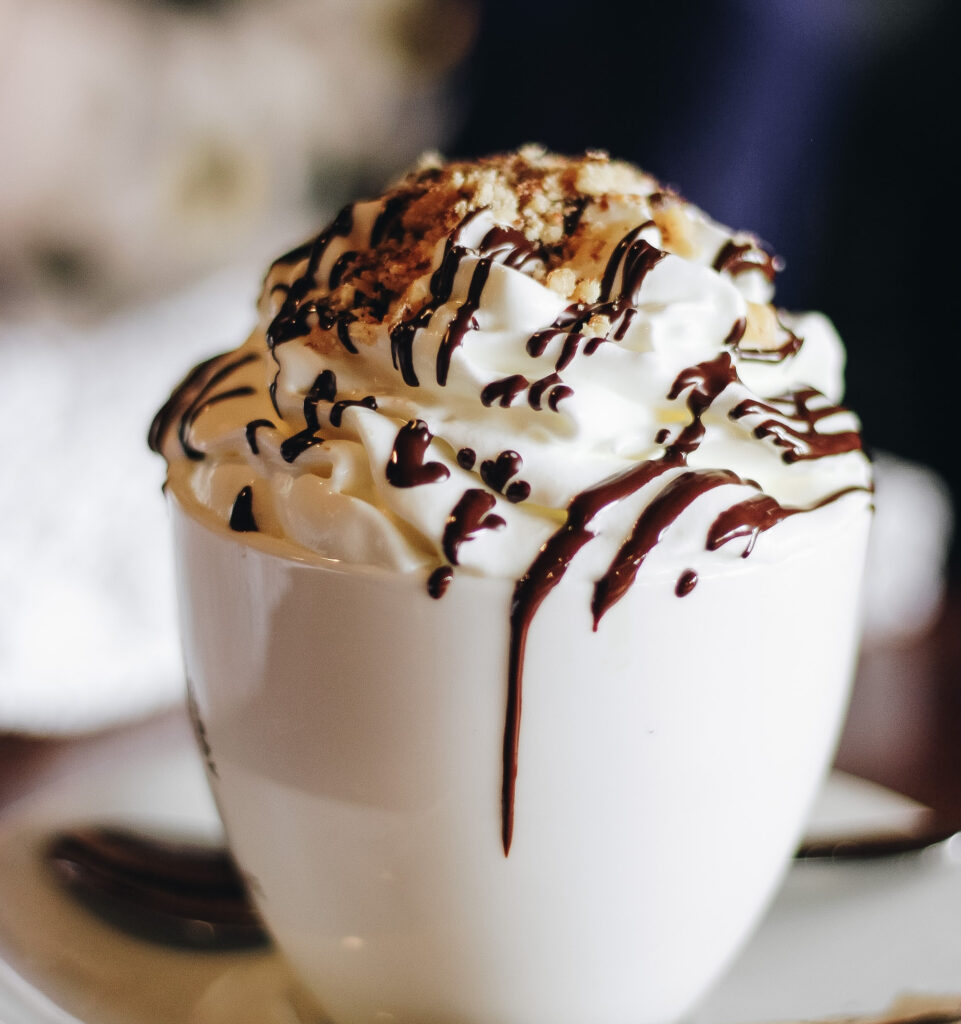 How to Make Homemade Tuxedo Hot Chocolate in the Instant Pot
Add all ingredients to the Instant Pot.
Just toss them in and mix well. Cook on high pressure for five minutes.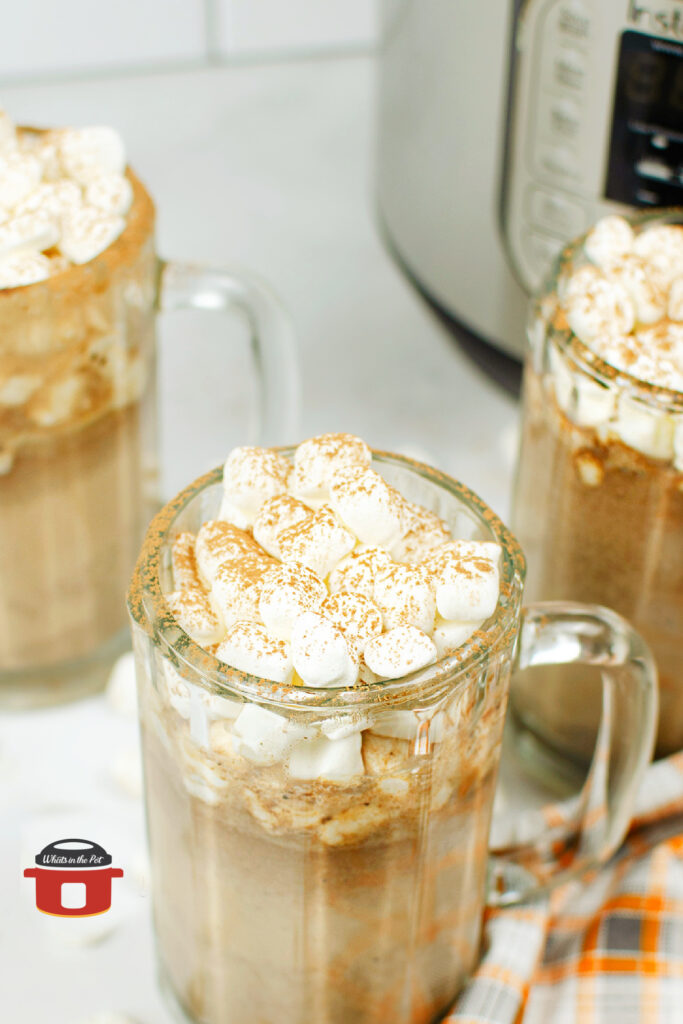 Natural Release for 15 Minutes
This machine knows what it's doing, so let it do it's hot chocolate making thing. 🙂
Manual Release
Use a hot pad or towel, pull the valve towards you and manually release the pressure.
Lift Lid and Admire the Chocolate Beauty!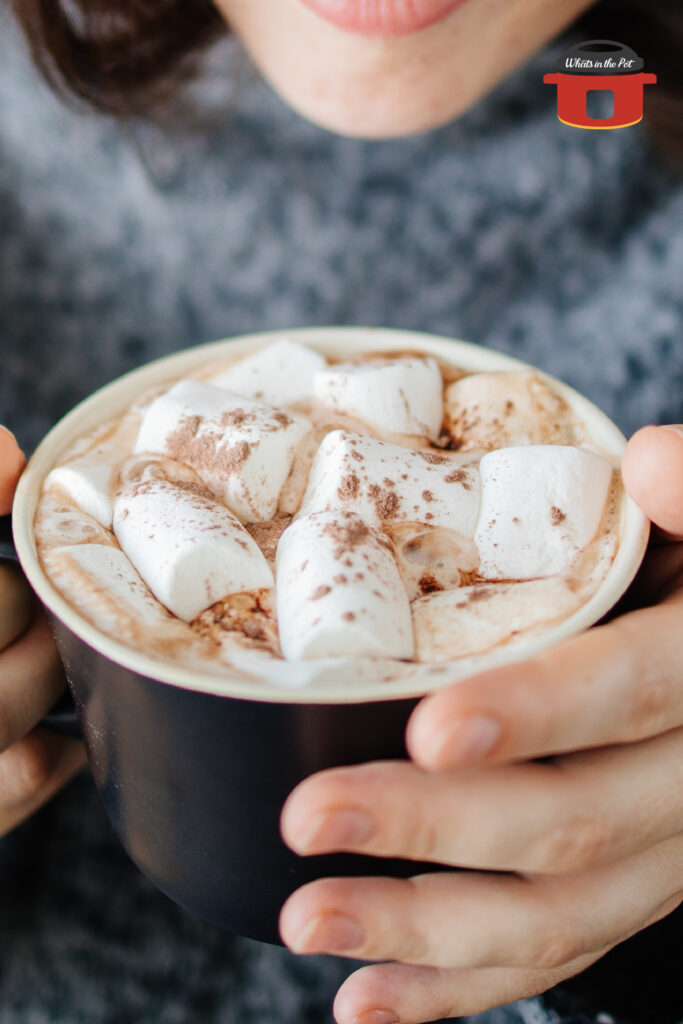 Once you're finish with manual release, go ahead and peek at the beautiufl result.
It's always good to give it another stir or mix.
Top with whip cream, marshmallows, chocolate syrup, crushed up peppermin, and cocoa powder.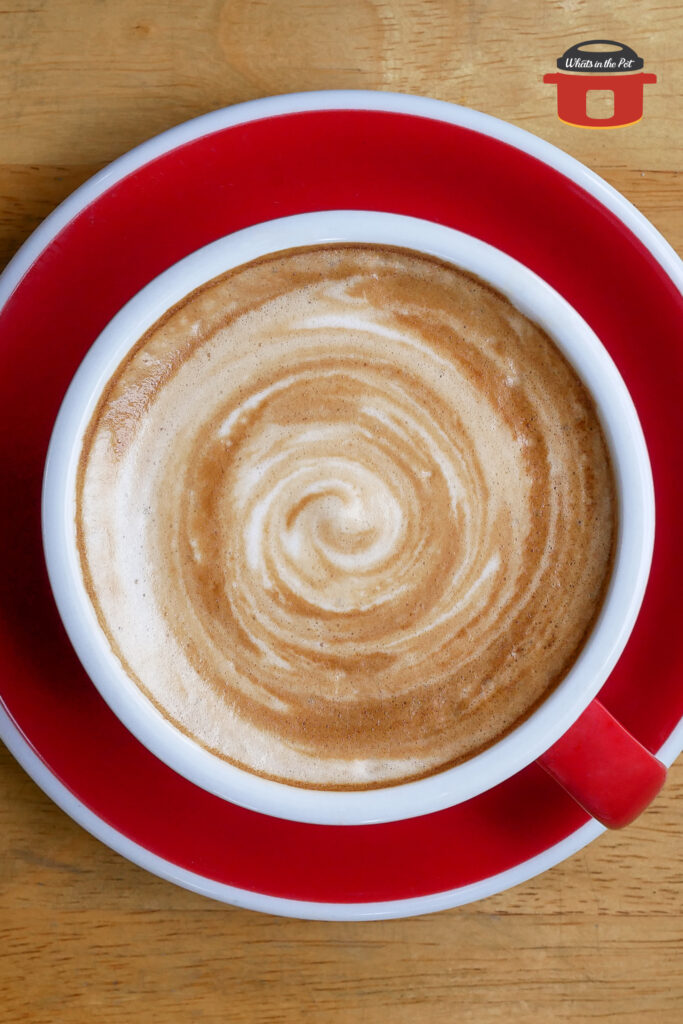 Can you Freeze Homemade Hot Tuxedo Chocolate?
Absolutely! It makes a hot chocolate slushy drink that's fun for everyone to enjoy.
Follow the recipe below as normal, then allow hot chocolate to cool.
Once cooled, place in a freezer safe container OR two strong gallon bags and freeze until you want to indulge in a frozen treat!
Instant Pot Tuxedo Hot Cocoa
Ingredients
4 c. whole milk
2 c. half and half
¾ c. milk chocolate chips
1 c. of white chocolate
¼ c. sugar
2 tbsp. cocoa powder
1 tsp. vanilla
Instructions
Add all ingredients to the Instant Pot. Mix well and then close your lid. Set your Instant Pot on high pressure for 5 minutes.
Once your Instant Pot has finished cooking, allow it to naturally release for 15 minutes.
Once the time is up, manually release by using a hot pad or towel, and pulling the valve toward you to release pressure. Open your lid by twisting off.
Give it another good mix and serve up in your favorite mug!
Top with whip cream, marshmallows, chocolate syrup, crushed up peppermint candies, or cocoa powder!
Nutrition Information:
Yield:

6
Serving Size:

1
Amount Per Serving:
Calories:

528
Total Fat:

31g
Saturated Fat:

19g
Trans Fat:

0g
Unsaturated Fat:

10g
Cholesterol:

56mg
Sodium:

165mg
Carbohydrates:

53g
Fiber:

1g
Sugar:

50g
Protein:

12g