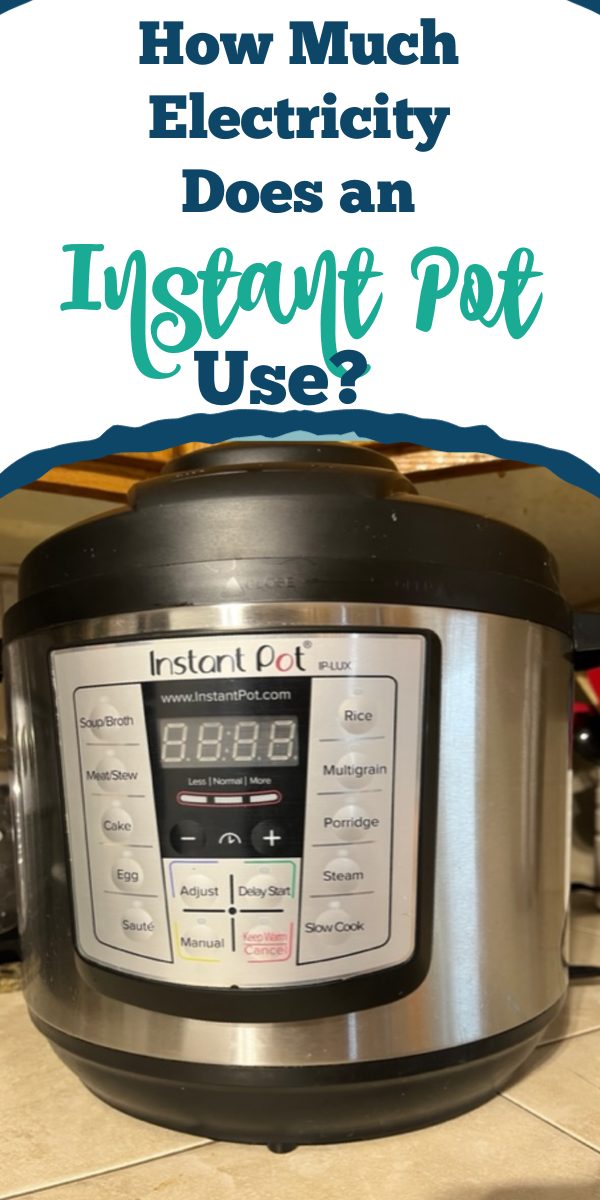 An Instant Pot is a programmable multi-cooker that has taken the world by storm. In this blog post, we will answer that question and give you some tips on how to save energy when using your Instant Pot!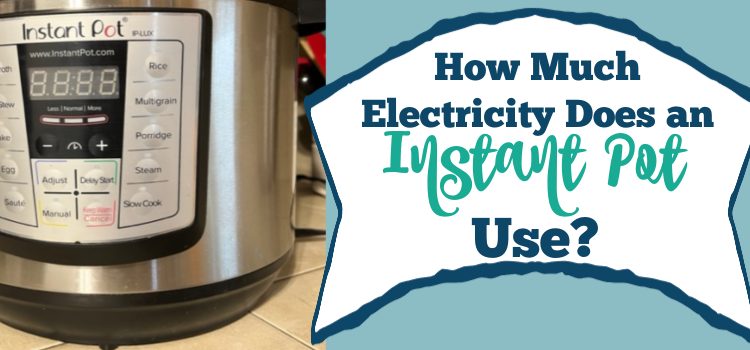 This amazing appliance can do the work of 7 kitchen gadgets, and it saves time and energy in the process! But with all of its amazing features, people are curious about how much electricity it consumes.
Rest assured, you Instant Pot is definitely going to use less electricity than using your oven or stove because of the time you will have each appliance turned out.
Ho much energy does an Instant Pot use?
The amount of energy an Instant Pots uses depends on the size of your pot. It varies anywhere from 700 watts of electricity to 1,200 watts.
8 quart pot: 1,200 watts of electricity
6 quart pot: 1,000 watts
3 quart pot: 700 watts
Do you need electricity to power your Instant Pot?
Yes, an Instant Pot is not battery operated so you will need electricity to use it. So make sure you have an outlet handy when planning to operate your Instant Pot.
How to save energy when using your Instant Pot
First, try to cook things that you would normally cook in the oven or on the stovetop in your Instant Pot. It uses less energy than either of those appliances!
Second, make sure to use the pressure cooker setting as often as possible. This setting uses less energy than the slow cooker or oven settings.
Finally, unplug your Instant Pot when it isn't in use. This will help you save energy and money!
more articles you may enjoy: