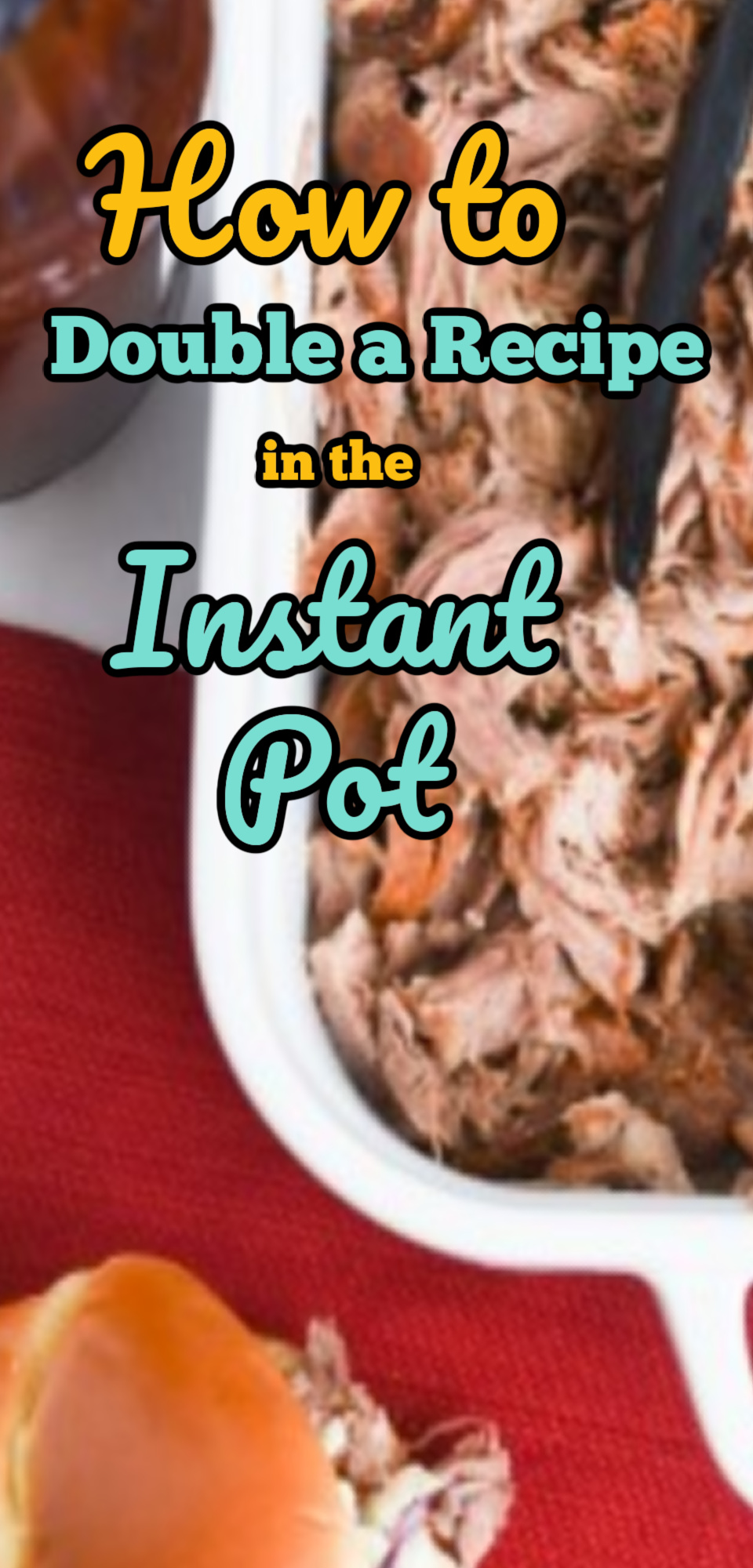 Learning how to double recipes in your Instant Pot can be an absolute game-changer! Not only will it simplify meal prep and save you time, but it could also help stretch food budget dollars further. Keep reading as we break down exactly how to double any recipe in the Instant Pot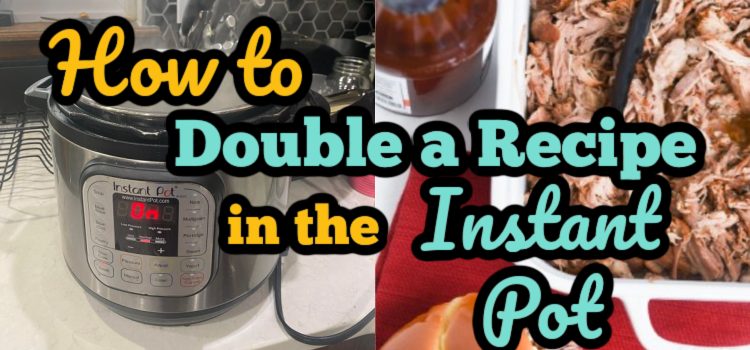 If you're a parent of curious little mouths, it can be hard to keep up when the family is in need of a bigger dinner. Whether your kids love leftovers or you just want to make sure there's enough for everyone – doubling your favourite recipes with an Instant Pot is the perfect way to prepare a delicious meal and have enough grub for the week.
So forget about the takeout menus – this post will show you how easy it can be to double your favourite recipes using an Instant Pot!
Doubling a recipe in the Instant Pot is a great way to make more food at once.
Here are some general tips to double a recipe:
Use a larger Instant Pot
If you plan to double a recipe, make sure your Instant Pot is large enough to accommodate the increased volume. Most Instant Pots are available in 6-quart or 8-quart sizes, so make sure to choose the right size for your needs.
Adjust cooking times
When you double a recipe, you may need to adjust the cooking time. Generally, increasing the cooking time by 5-10 minutes should be sufficient.
Be careful with liquid
When doubling a recipe, you may need to increase the amount of liquid slightly to ensure that there is enough liquid to build pressure and cook the food properly. However, be careful not to add too much liquid, as this can result in a watery dish.
Stir Well
When doubling a recipe, make sure to stir the ingredients well to ensure that everything is evenly distributed. This will help to prevent burning and ensure that the dish cooks properly.
Don't overfill the Instant Pot
When doubling a recipe, make sure not to overfill the Instant Pot beyond the maximum fill line. Overfilling can result in the Instant Pot not building pressure properly and can also cause the food to burn.
Overall, doubling a recipe in the Instant Pot requires some adjustments to the cooking time and ingredient amounts, but it can be a great way to make more food at once.
Taking the time to follow these easy steps will help make doubling a recipe in your Instant Pot effortless and stress-free.
No more worries about breaking up your ingredients into smaller batches to prepare, or having too much food leftover- doubling recipes with the Instant Pot will take all of those worries away.
Share in the joy with friends and family by making double the amount you normally would, you can't go wrong when meals are made more easily. Celebrate spending less time prepping and cooking meals while enjoying delicious results twice as fast. Happy cooking!
more recipes you may enjoy: