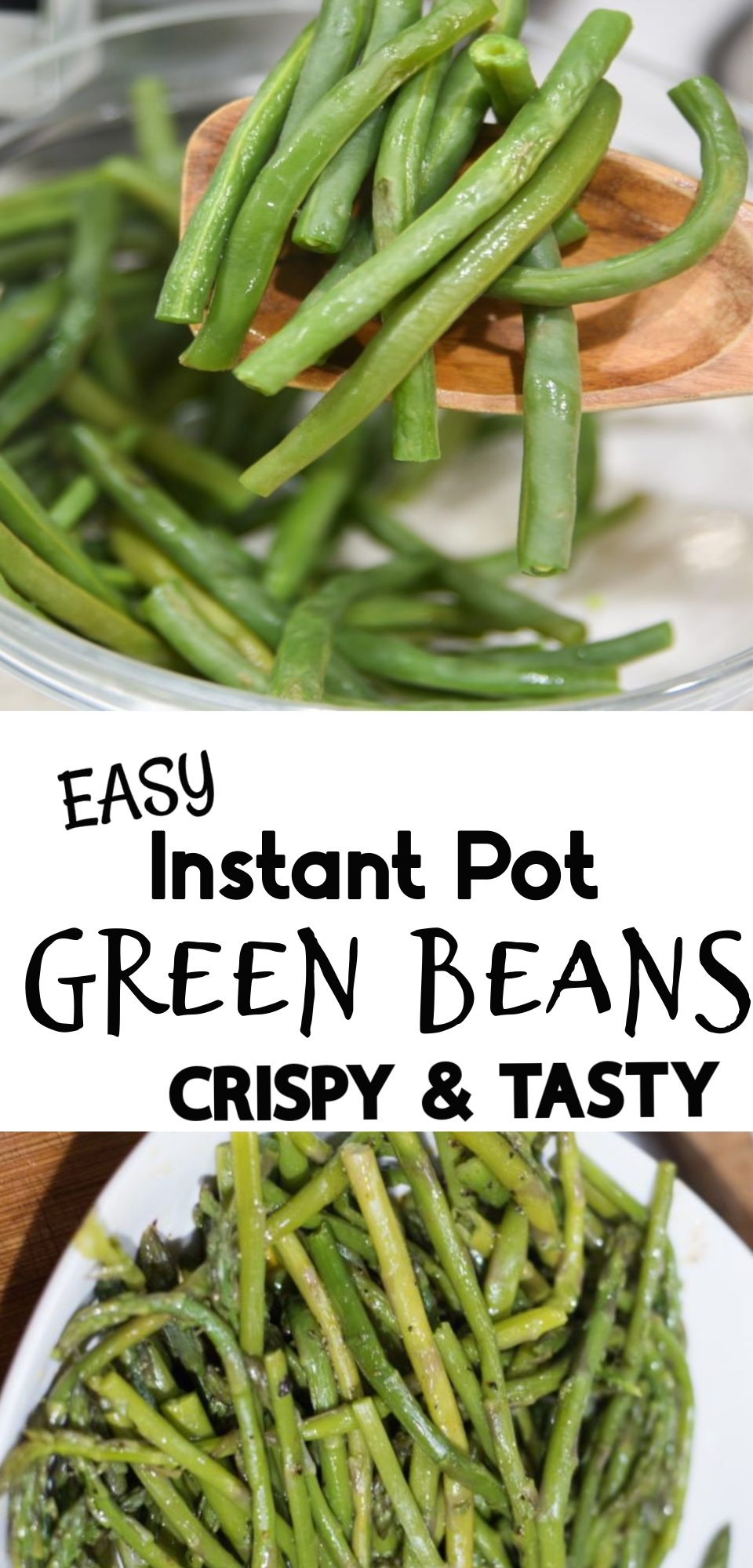 Green beans are one of the easiest and most versatile side dishes. Quickly make delicious green beans with the ease of your Instant Pot!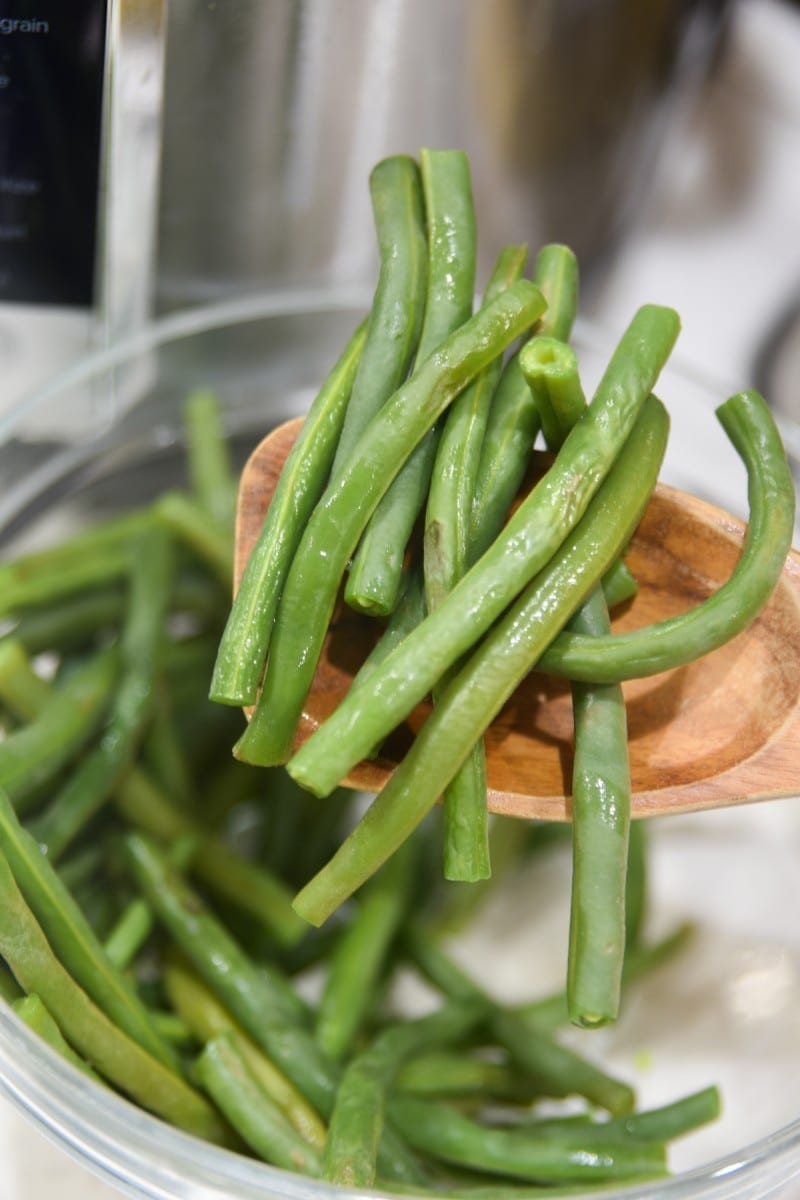 How to Make Green Beans in the Instant Pot
If you're looking for a quick and easy side dish, look no further than this Instant Pot green beans recipe.
With just a few simple ingredients, you can have a delicious side dish that everyone will love. Plus, the Instant Pot makes it so easy to cook your green beans perfectly every time.
If you have an Instant Pot, all the more reason to steam some green beans. These will be so much better than canned beans and just as easy to make!
So give this recipe a try today!
Ingredients
1 lb green beans
4 cups water
1 tbsp salt
Instructions
Fill the Instant Pot with water, salt, and green beans.
0 minutes manual pressure.
Quick pressure release.
Remove from water. They taste amazing like this, but you can add pepper or butter!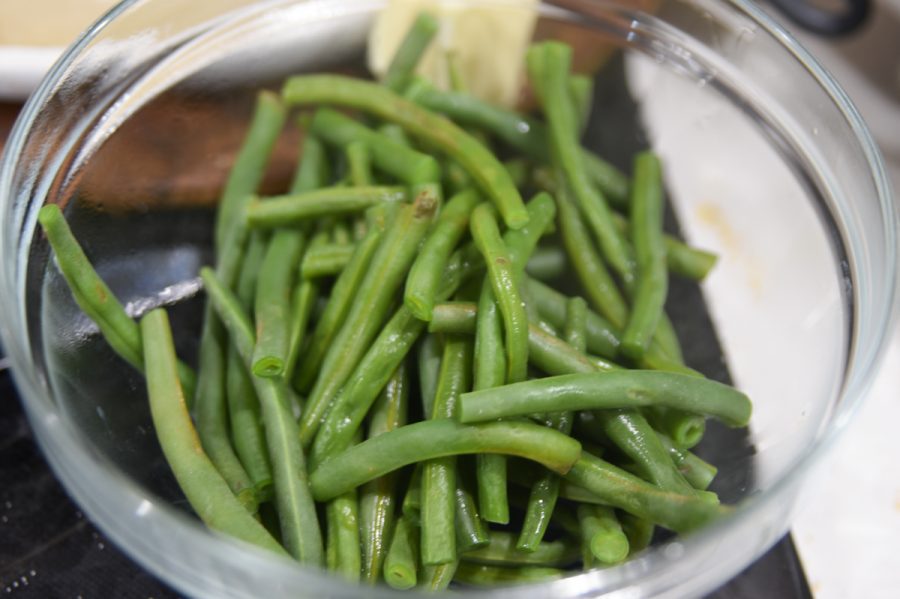 Are green beans good for you?
You probably remember your parents making you eat your greens. Maybe you even are that parent now. But for good reason! Green beans are one of the more popular vegetables. Not only that, they're good for you. They don't contain cholesterol, but they are high in good stuff like dietary fiber and vitamin C. Plus, they're fairly low in calories.
Do green beans need to be refrigerated?
Yep! Green beans can sit on the counter for a bit, but it's best to refigerate them right away. In your fridge, they'll be good for around a week. If you're wanting to save them for later, go ahead and freeze them (after they've been blanched).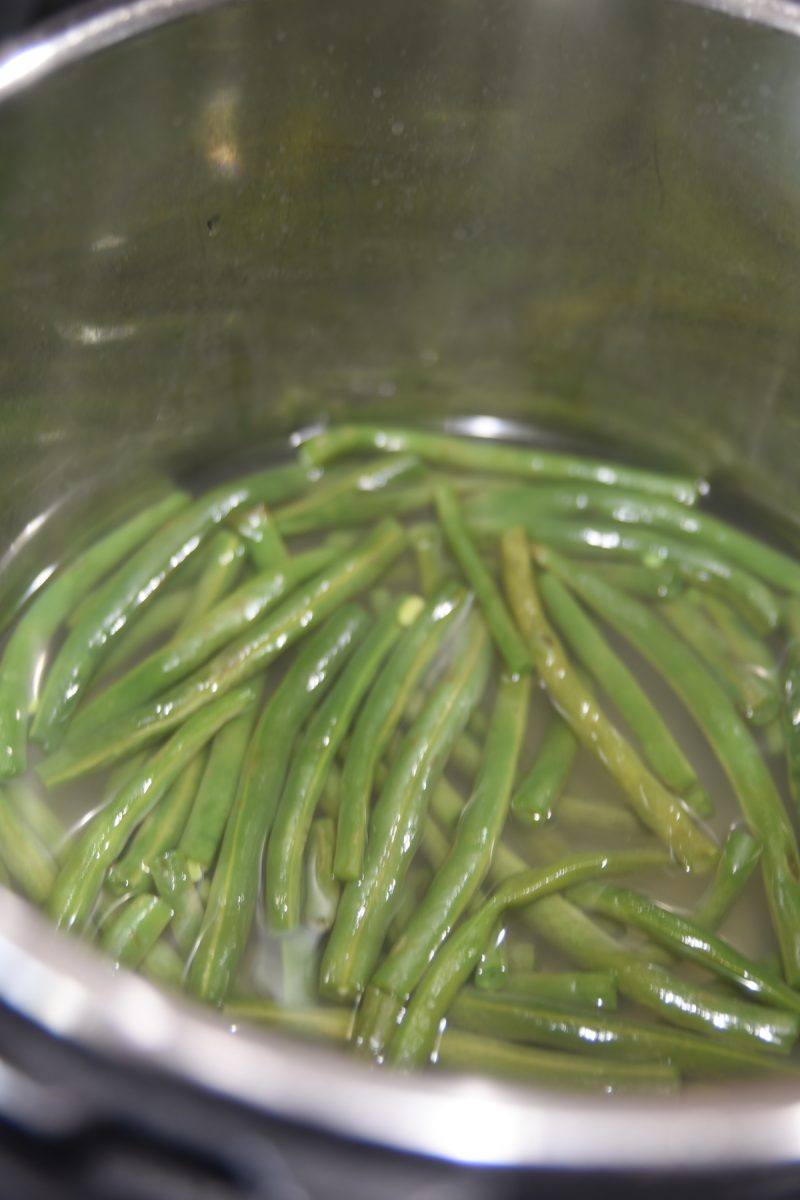 Do green beans need to be blanched before freezing?
Yes! But wait, what is blanching? Blanching is meant to preserve the taste of green beans. Blanching is taking the beans and boiling them for anywhere from 2-4 minutes. Then you immediately remove them from the boiling water and stick them in ice cold water. Cooking the beans then immediately cooling them stops them from cooking further. This preserves the integrity of the bean. Then, you can freeze them for a 3-4 weeks until you're ready to eat them!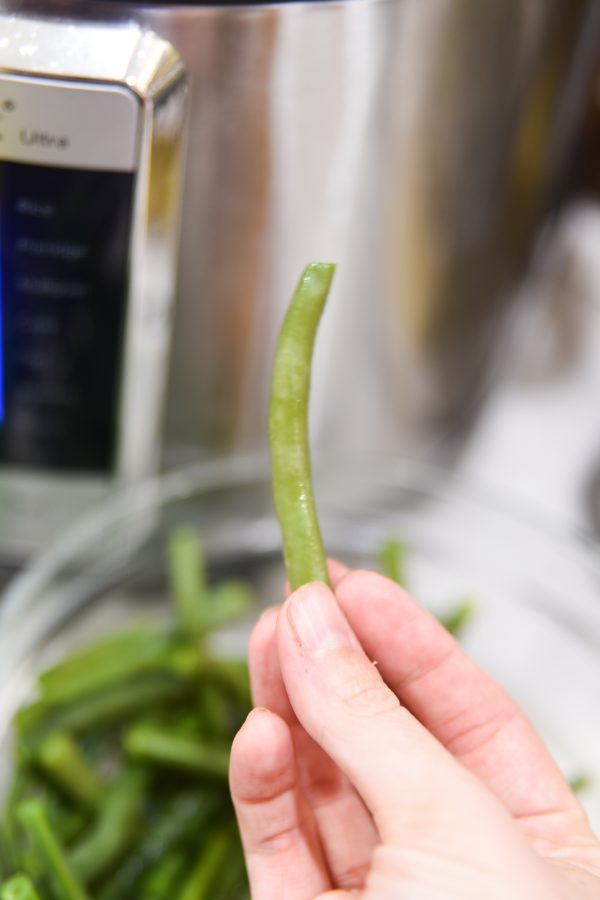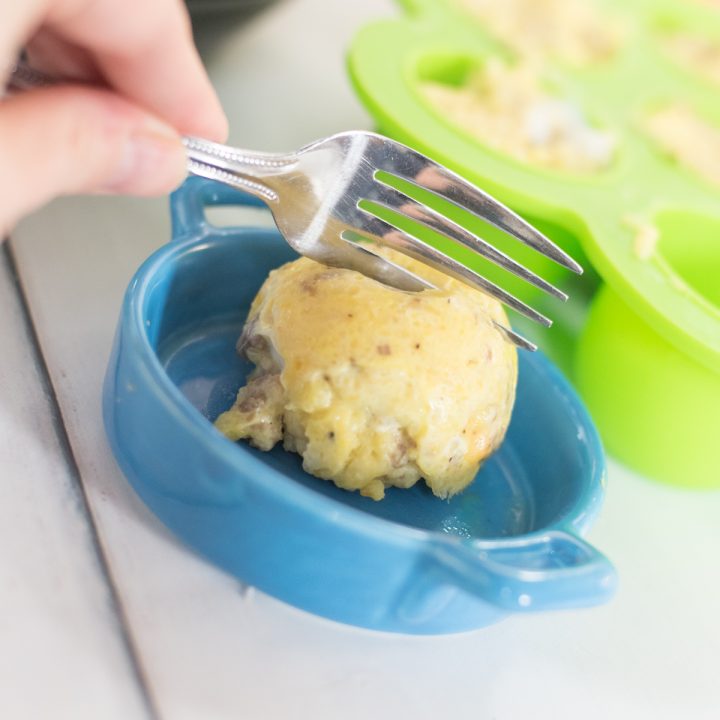 Instant Pot Grits Muffins
Grits muffins in the Instant Pot are a fun twist on traditional egg bites – you can use leftover grits or make them with a fresh batch. They are packed with flavor from eggs, milk, and sausage, and you can easily adapt them for your own preference and taste.
Ingredients
1 Cup dry grits
3 Cups Water
1 Cup Milk
1/2 Cup Kraft Colby Jack and Monterrey Cheese
2 large eggs
tap here
1 teaspoon of Pepper
1 teaspoon of Salt
1 lb of sausage, cooked and crumbled
Instructions
Cook Sausage. Drain excess grease and set aside.
Prepare grits in desired method using 1 cup of dry grits and 3 cups of water. Set aside when done.
Put the grits into a bowl.
Add cheese, milk, eggs, pepper, salt, and cooked sausage.
Spray Instant Pot silicone egg mold with cooking spray.
Scoop mixture into each slot, filling to the top.
Top with a little bit of shredded cheese.
Pour 1 cup of water in the bottom of your Instant Pot and then place the trivet in the pot
Place the silicone egg mold on the trivet.
Place lid on Instant Pot.
Cook for 8 minutes on manual high pressure
Quick pressure release all the pressure when the timer reaches zero.
Let cool in the Instant Pot for a few minutes and then remove.
Flip out of the silicone mold and enjoy!
Nutrition Information:
Yield:

21
Serving Size:

1
Amount Per Serving:
Calories:

126
Total Fat:

8g
Saturated Fat:

3g
Trans Fat:

0g
Unsaturated Fat:

4g
Cholesterol:

36mg
Sodium:

319mg
Carbohydrates:

7g
Fiber:

0g
Sugar:

1g
Protein:

5g
Why is the cook time zero minutes?
This can be confusing if you are new to the Instant Pot – and nope, it's not a typo! For some vegetables, like green beans, it's best to just let the Instant Pot come to pressure and then quick pressure release all the pressure.
How many calories are green beans?
This recipe calls for 1 pound of green beans. 1 lb of green beans will be about 140 calories! This low calorie dish is a healthy to feel full without maxing out on calories.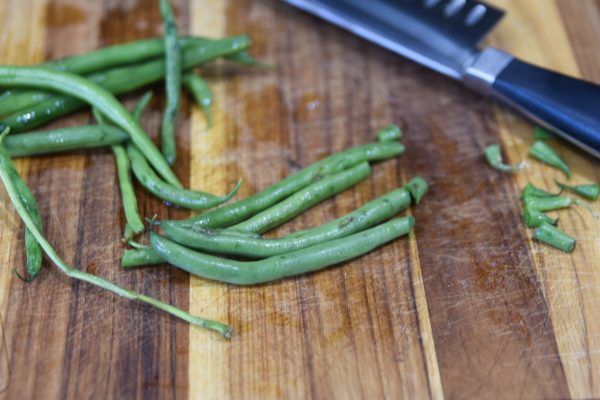 What should I eat with green beans?
There are tons of great recipes that will go great with these green beans! Roast, ham, turkey, pork chops and any main dish will be even better with green beans. Check out the related recipes below this to get an idea of how to round out your meal. You might also try variations of green beans, like green bean casserole or green bean almondine.
So there you have it, an incredibly easy recipe for perfect green beans right in your Instant Pot. Be sure to adjust the cook time according to how crisp or tender you like your green beans.
If this is your first time cooking with an Instant Pot, don't worry – they're practically impossible to mess up. Once you've tried this simple recipe, be sure to experiment with different seasonings and add-ins until you find a combination that's perfect for you and your family.
Happy cooking!
Other Recipes You May Enjoy:
You can make this side dish in just minutes with an Instant Pot.
Fresh green beans will be cooked to perfection with this simple recipe!