The weather is starting to cool down, which means soup season is quickly approaching. Why not grab your Instant Pot?! Here are our favorite Instant Pot soup recipes! You'll have a hard time picking which one to try first (not a bad problem to have).

Best Instapot Soups
Soup season is almost here!
And if I'm being honest, any time we've had rainy weather lately, I've put a soup on the menu…because, I just can't help it.
There's just something about the fall that just makes soup the perfect complement to the changing colors, the crisp and cool temperatures, and the earlier nights. And I just love it all.
In the past, I've shared some amazing soup recipes – including this delicious Better-Than-Panera Tomato Basil Soup and The Best Taco Soup Recipe (well, that one is from my sister). But today, I'm going to share the best way to make soup…(and some amazing soups to try out).
Now, if you've been a reader of Clarks Condensed for long, you'll know that we are big fans of the Instant Pot. It's seriously such a lifesaver! As much as I try to be a good meal planner, that doesn't always turn out as expected, and I find myself rushing at the last minute to make dinner.
Which is where the Instant Pot comes in! I can usually have a delicious meal in less than 30 minutes.
And did you know that the Instant Pot is pretty much the best tool ever for soups? Most of them even have a built-in soup button.
Best Instant Pot Soups
I've even come up with a couple of delicious Instant Pot soup recipes that have been huge hits: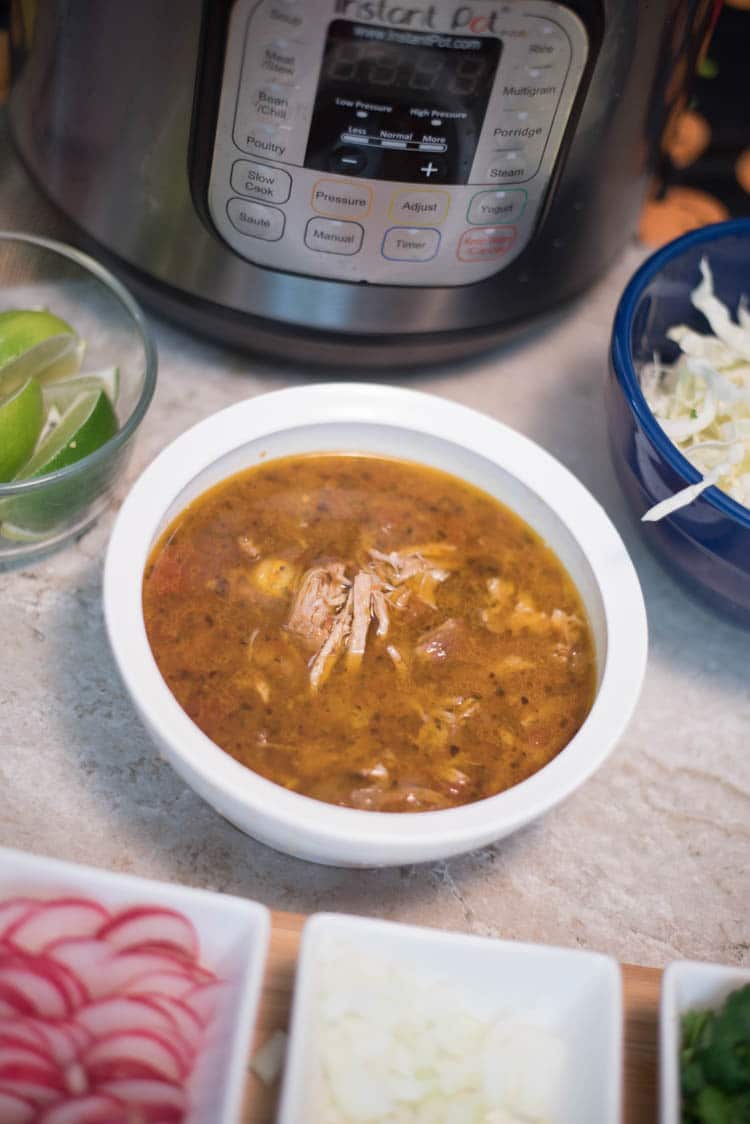 Posole Instant Pot Soup Recipe
Instant Pot Chicken Enchilada Soup
Trust me, you want to try them. That chicken enchilada soup is probably one of my favorite things ever.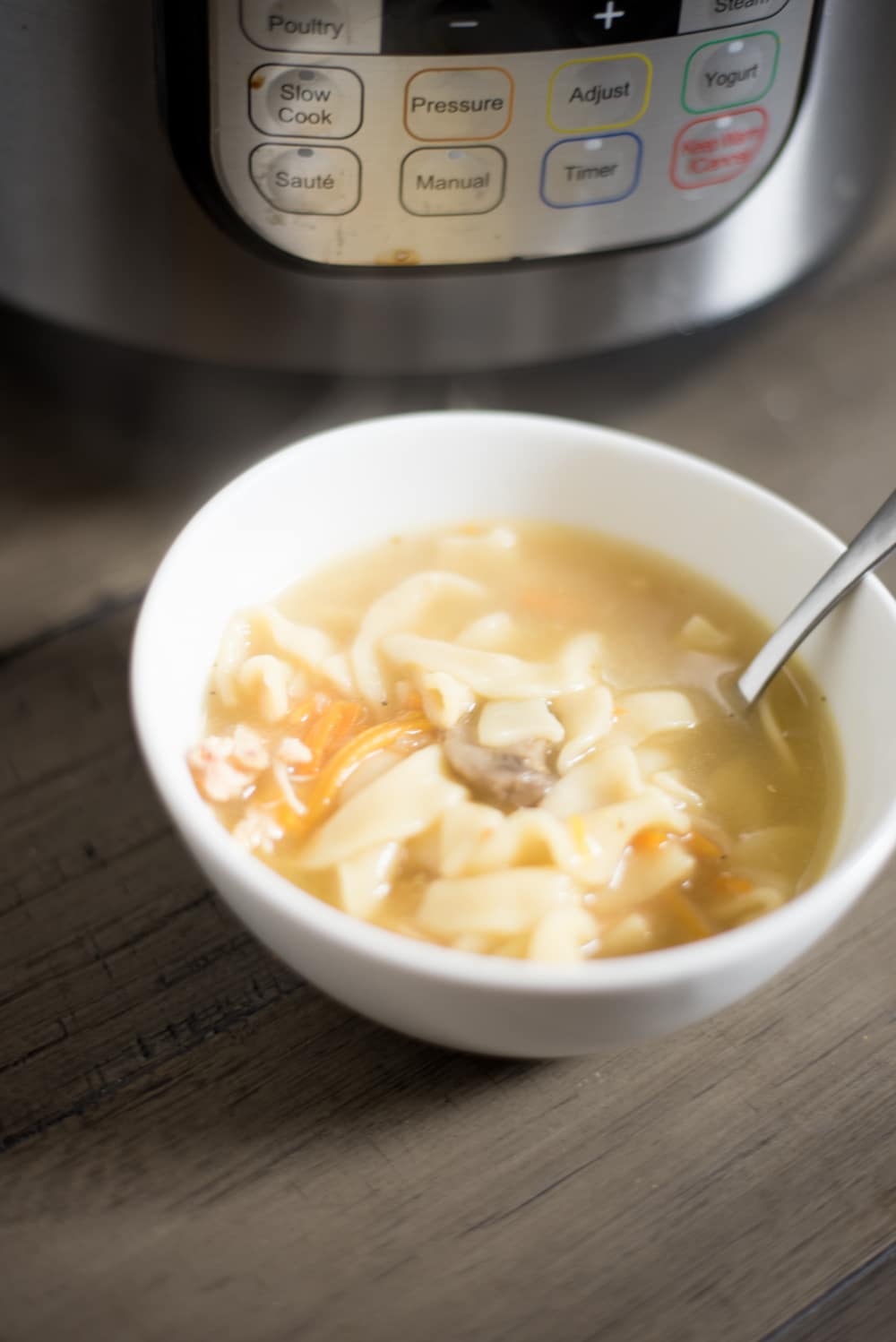 The Best Creamy Instant Pot Chicken Noodle Soup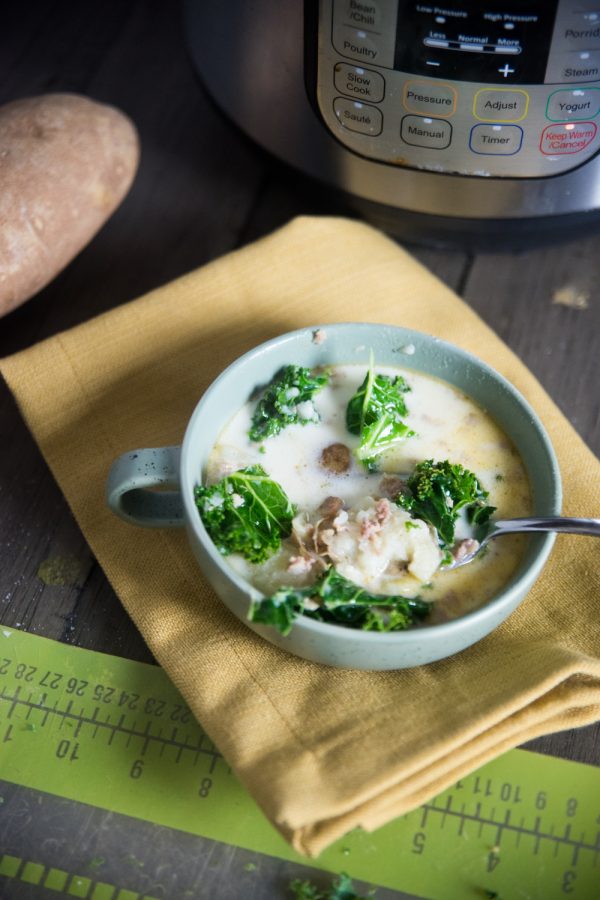 Instant Pot Soup Setting
As I mentioned above, most instant pots come with the soup setting. This can be really helpful when you are making soup!
The Instant Pot soup setting can be used to make soups, broths, or stocks. It will automatically control the pressure/temperature to make sure it doesn't boil too much. Most soups will take between 20 and 40 minutes to cook.
I decided to put together a collection of the best Instant Pot recipes around. As I was compiling these links, I was mentally adding them to a future meal plan, because they look. so. good.
I'm not going to lie, I almost went and got my Instant Pot and made one of these. If it wasn't 10:30 at night, I might just have done that.
All of these recipes require minimal ingredients – and with most Instant Pot recipes – they don't require much prep at all. For the most part, you just dump it in and go…which is MY kind of recipe.
If you see a recipe that you like, be sure to hop over to the link and pin the recipe directly from that blog. I'd love to hear which ones you try. I want to make sure I try the best ones first 🙂