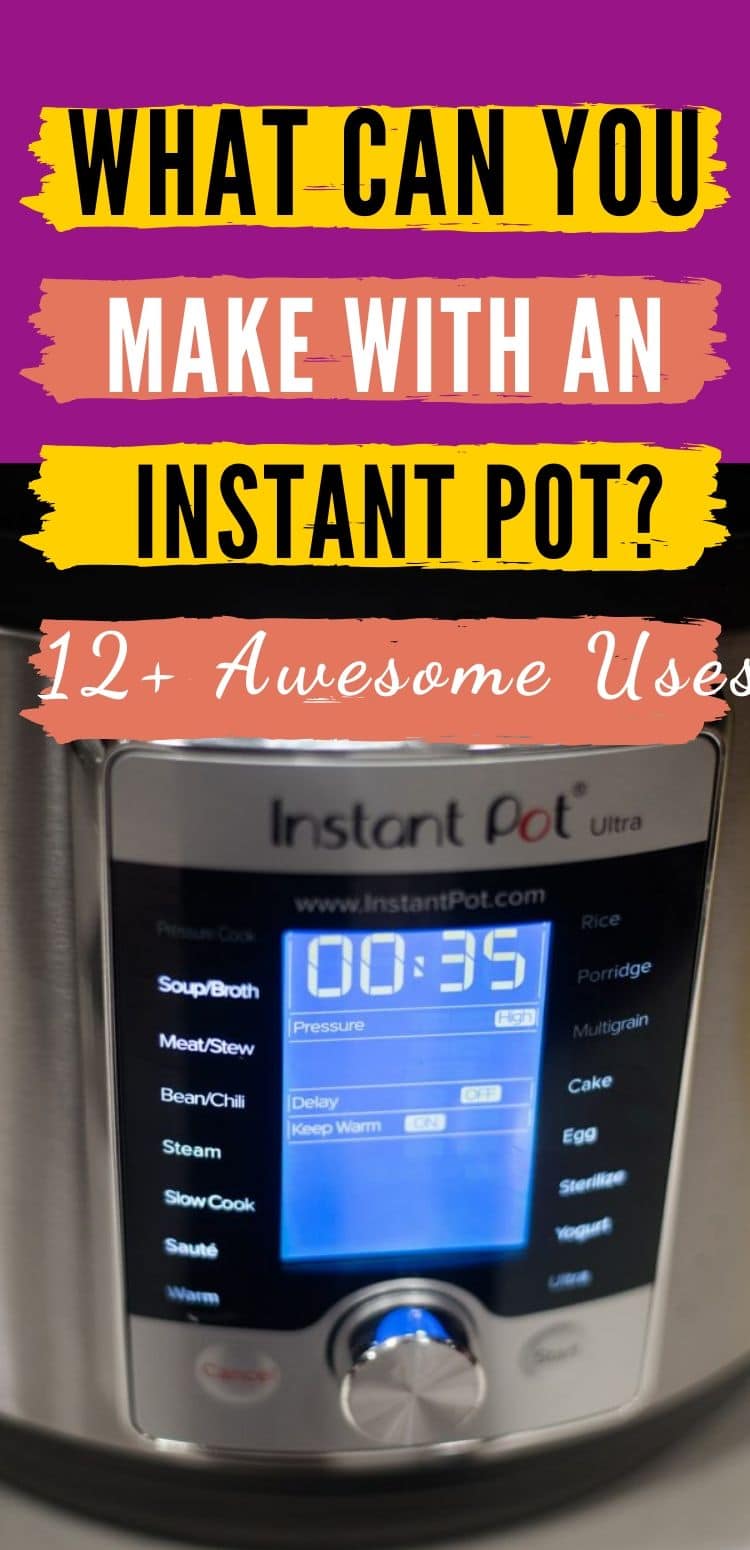 Are you wondering what to make in an Instant Pot? Here are some of our favorite common and uncommon uses that everyone can try!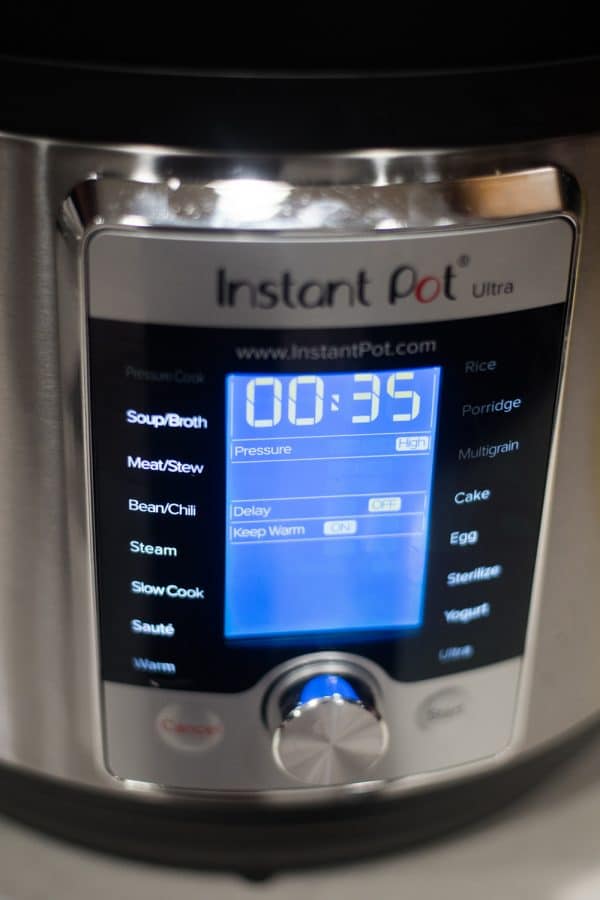 What Can I Cook in an Instant Pot?
Whether you are looking for a way to make mouthwatering pulled pork without having to start your slow cooker early in the morning, or you want to whip up rice to go with your sheet pan dinner, a pressure cooker is such a versatile tool to have in the kitchen.
If you have looked into a multicooker, chances are you've probably heard of the Instant Pot by now.
While there are so many different models out there, there are so many ways you can cook using an Instant Pot.
Here are some of the best ideas of what you can cook in the Instant Pot.
Be sure to join our Instant Pot Facebook Grou
Convert Your Favorite Recipes Into Instant Pot Recipes
You don't have to completely get rid of your old recipes now that you're using an Instant Pot! You can convert many of your favorite recipes into Instant Pot friendly recipes! I've included a few general guidelines that should help you convert your recipes, but you may have to adjust them a little for your individual recipe requirements.

If you are transforming your recipe into a pressure cooker recipe, you will want to cut down the liquid that you are using in your recipe.
Pressure cookers don't have any type of evaporation, so you will want to try and reduce the liquid by as much as half or even three-quarters.
For cooking time, you want to plan on meats, grains, and veggies, taking about a third of the usual cooking time. This is a rough estimate but should be enough to get you started in the pressure cooker.
Make Your Own Staples in a Fraction of the Time
Your Instant Pot will have many settings to choose from, but many of these settings can be used to create some of your favorite kitchen staples such as yogurt and rice! These normally take a long time on the stove or slow cooker, but you can whip them up in a matter of minutes!

Instant Pot Rice
You can make everything from Mexican Rice to plain white rice in your instant pot, which is why it's so versatile! If you are making white rice, you can use your Instant Pot's rice button.
However, this does not work as great for other varieties of rice. The manual pressure Instant Pot setting can cook white, brown, or wild rice in just a few minutes, making this a better option than the rice button.
Here is how to make Instant Pot Rice:
Rinse your rice using a little bit of water.
Use a one-to-one ratio of water and rice in your pressure cooker.
Pressure cook your rice on high for about 5-15 minutes, depending on the type of rice you're cooking.
Use the natural release option on your rice for about 10 minutes.
Using a fork, work the fork through the rice to fluff it.
Here is our recipe on Simply Side Dishes for the best Instant Pot white rice
Instant Pot Yogurt
Making homemade yogurt in the Instant Pot will not only be creamier, but it tastes way better!

Here is how to make Instant Pot Yogurt:
Add about eight cups of whole milk into your Instant Pot.
Select the yogurt setting.
Adjust your pressure to boil (this may take up to one hour)
Next, you will want to cook your Instant Pot insert into a bowl of ice water.
Stir the milk occasionally under your milk reaches 100 degrees. This usually takes about 15-20 minutes.
In a separate bowl, whisk together one cup of your milk and about ¼ cup of plain yogurt.
Add this mixture to the rest of the milk.
Return your insert to your pressure cooker, and choose the yogurt setting again.
The yogurt will cook for about eight hours.
Once cooked, store in containers in the fridge.
Here are some other staples you can make in your Instant Pot:
Make Drinks in Your Instant Pot
Did you know you can make drinks in your Instant Pot? You can make infused waters, copycat Starbucks recipes, and even your own cider! Instant Pots are great for whipping up cocktails for a party or making a nice warm drink to enjoy on a cold winter day.
Here are some of my favorite Instant Pot Drink Recipes:
Make Dinner
This probably comes as no surprise, but the Instant Pot is a great tool for cooking dinner.
You can cook everything from soups to takeout favorites, to ground beef recipes galore!
Most soups and meat recipes can be made in the Instant Pot, and if you can make it in the slow cooker, you can most certainly make it in the Instant Pot! My favorite feature is that the meat can be COMPLETELY frozen!
Here are a few of our favorite dinner recipes:
However, my most common use of the Instant Pot? Cooking frozen chicken. It is SO easy. Frozen chicken breasts take about 1 cup of broth or water, 25 minutes on. manual high pressure, and 10 minutes natural pressure release. Chicken tenderloins cook even faster – 6 minutes on high, 6 minutes manual, and DONE.
Fruits and Vegetables Galore
We LOVE to make vegetables and fruits in our Instant Pot. My six-month-old loves when I make applesauce in it, and it only takes a matter of minutes.
Some of our other favorites include sweet potatoes, mashed cauliflower, and lemon butter asparagus. DELICIOUS!
Make Your Own Condiments and Sauces
Yes, you read that correctly! Not only are these going to taste way better, but you can make them in less time than it takes to pick one up from the grocery store! If you are looking for a condiment or sauce with cleaner ingredients, you can't go wrong with a homemade Instant Pot version!
Here are some of my favorite Instant Pot Sauce Recipes:
Sauté Food in Your Instant Pot
Not only can your Instant Pot create a delicious meal from start to finish, but you can also use it similar to a stovetop!
You can brown meat, sauté veggies, and even get that initial sear on your ingredients like you would on the stove.
This Instant Pot function is an excellent option if you are trying to avoid more dirty dishes, or another pan on the stove to keep an eye on.
This is also a great option if you have a recipe that needs you to brown the meat before adding to the rest of the ingredients. Then, you can move onto the next step right there in the same pot!
While you probably won't use your sauté option to whip up a grilled cheese instead of on the stove, you may use it to aid your other Instant Pot or slow cooker recipes. But, if you wanted to avoid the stovetop just because technically you could do that with your Instant Pot in some cases.
I have even used my Instant Pot to fry food – like these Wild West Shrimp!

Create a Mouthwatering Dessert
If you are hosting a dinner party or you want to enjoy a fun dessert without adding more dishes to your sink, you can create something genuinely decadent from your Instant Pot!
The moist cooking environment of the Instant Pot is great for making puddings, cheesecakes, and even custards! Many cakes and quick breads can also be made from the steamy cooking Instant Pot!

Here are some of my favorite Instant Pot Dessert Recipes:
There are so many things you can make in your Instant Pot! From dinners to decadent desserts, the possibilities are endless!
Pro Tip – make sure you have a separate silicone ring for the inside if you make desserts. These tend to take on the smell of things you are cooking, and the last thing you want is a cheesecake that tastes like roast beef!
Whatever you're hoping to whip up in the kitchen, there is probably an Instant Pot recipe that can get the job done!