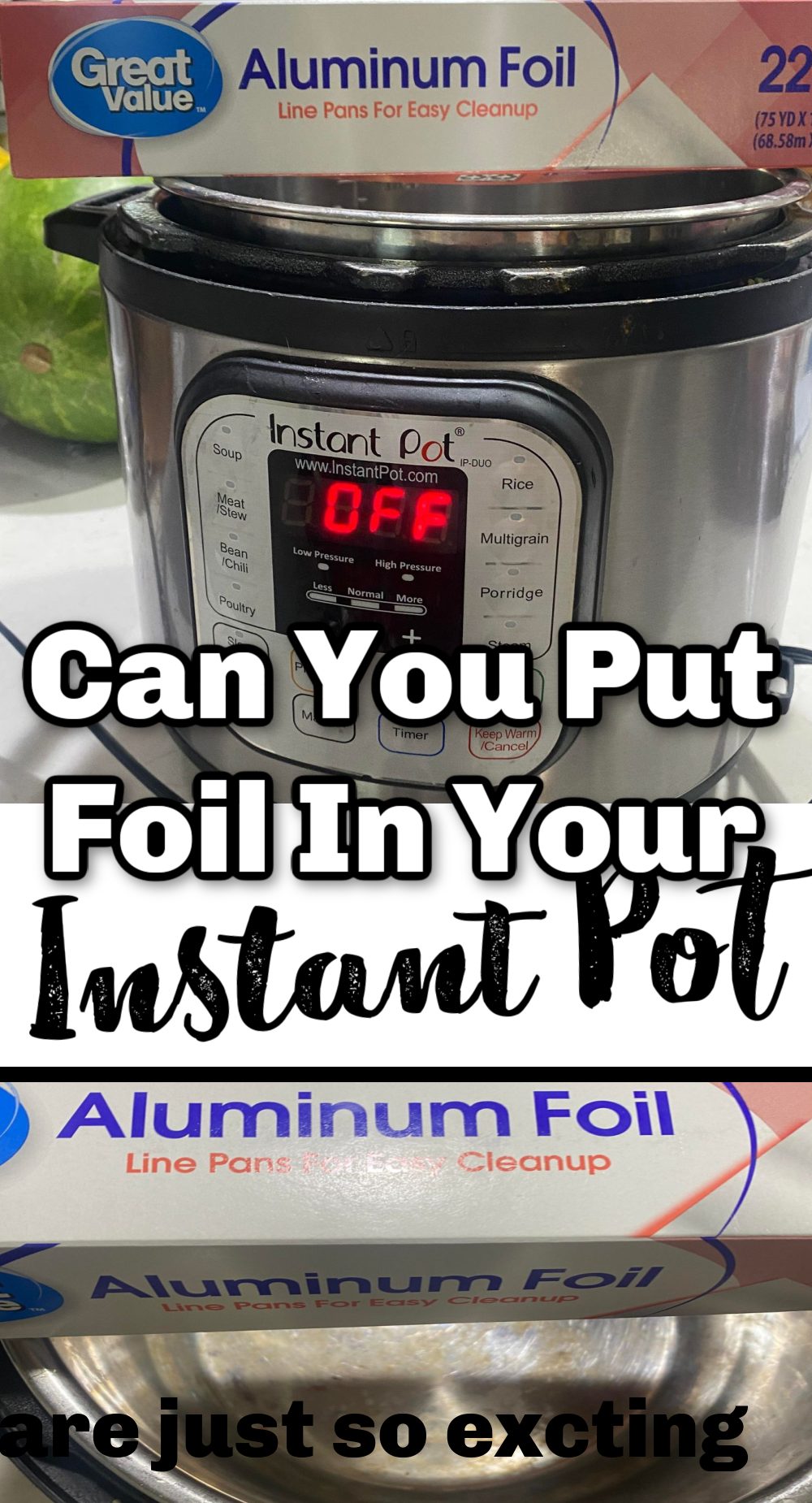 Instant pots are a recent invention that has taken the world by storm. They are a pressure cooker, slow cooker, rice cooker, and more all in one! They are amazing for cooking large quantities of food quickly. But can you put foil in an instant pot? Keep reading to find out!
Chances are if you have an Instant Pot- you love it! And use it quite frequently. And while they are super easy to use- there are questions that may pop up from time to time.
One question users typically ask is if it is okay to put foil in the Instant Pot.
Can you put foil in your Instant Pot?
The answer is yes- and there are several reasons why you might want to do so!
However, if you do wrap any of your food in foil- be aware that it may increase your cooking time because it may take more time for the steam to reach your food to cook it. So take that into consideration as you plan your meal.
Reasons to put foil in your Instant Pot
One reason to put foil in your instant pot is to create a makeshift steamer basket.
This is especially helpful if you are cooking multiple items at once and need to keep them separate.
Simply crumple up some foil and place it in the bottom of your pot. Then, add whatever you want to steam on top of the foil. The foil will prevent your food from coming into direct contact with the water, creating a makeshift steamer basket!
Another reason to use foil in your instant pot is to create a barrier between different foods.
This is helpful if you are cooking a dish that has multiple components, like a stew or chili.
By placing foil between the different ingredients, you can prevent them from melding together into one big mush. This is especially helpful if you are cooking for picky eaters who like their food to be separate.
Cooking your foods in aluminum foil can also help preserve juices and flavor.
The foil helps your food to cook in a slow and steady heat source. This will help your food to lock in all that juicy flavor and tenderness!
Bonus point- using foil can also help to make it an easy clean up!
With all this said – some people don't feel that you should heat up aluminum, thus, they would say that it is NOT safe to put aluminum foil into the Instant Pot. In the end, it comes down to your comfort level with using aluminum foil!
Be sure to let us know if you have any questions in the comments!
more articles you may enjoy: