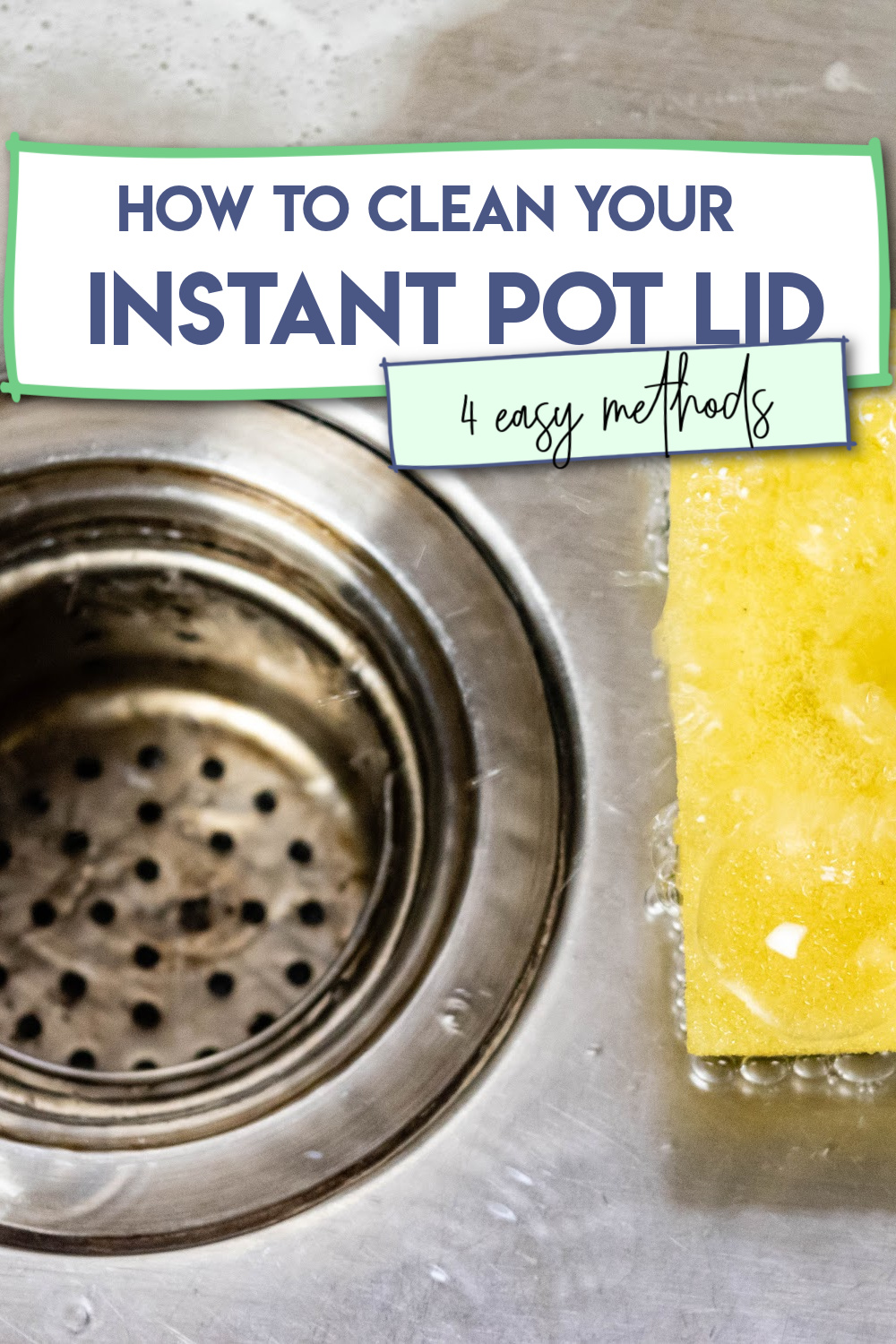 Is your Instant Pot lid dirty and you're wondering if you clean it? Did you know that the lid of the Instant Pot is removable for easy cleaning? In this article, we will explain how to clean your Instant Pot lid and why it is important to do so.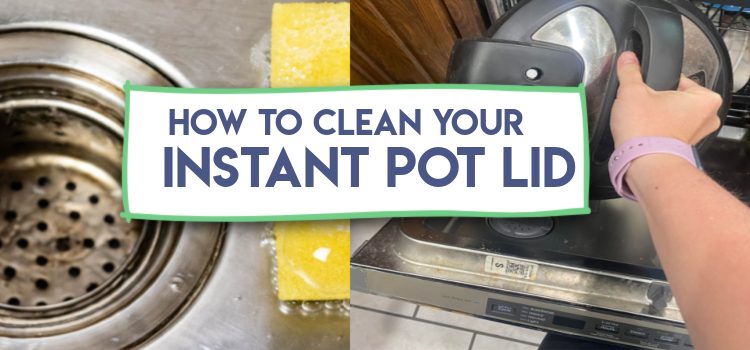 If you own an Instant Pot, then you know that it is a hugely valuable kitchen appliance.
Not only is it a pressure cooker, but it also functions as a slow cooker, rice cooker, and more.
But with all of those functions comes added responsibility- the need to clean your Instant Pot lid! I
Why should I clean my Instant Pot lid?
Cleaning your Instant Pot lid is a crucial part of maintaining your appliance.
Not only does it keep it clean and functioning properly, but it also prevents the build-up of bacteria that can cause illnesses.
Your Instant Pot lid is one of the most important parts of the appliance. It is responsible for sealing in the pressure and keeping your food safe to eat. If your lid is not clean, then it could potentially contaminate your food. In addition, a dirty lid can also lead to decreased efficiency and performance from your Instant Pot.
How to clean your Instant Pot lid
Wipe it down
You should wipe down your Instant Pot and its lid after every use to avoid grime and food from building up on it. You can simply take a clean towel or microfiber towel and wipe it down with warm water.
Use the dishwasher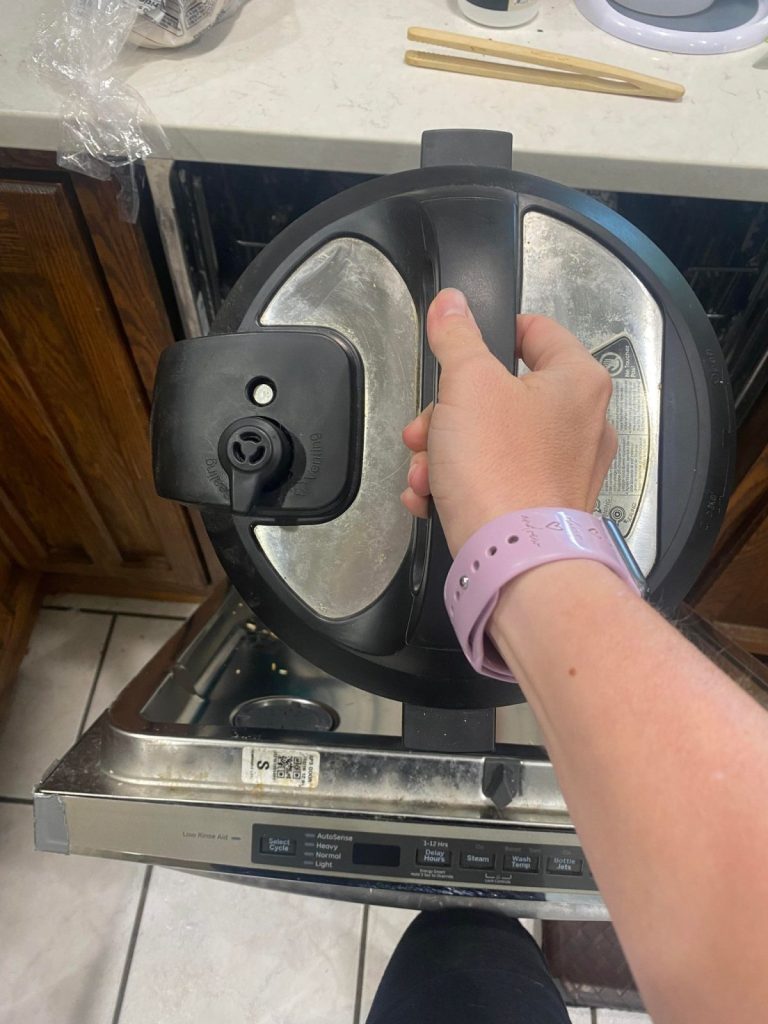 Consider putting your lid in the dishwasher after every 2-3 uses. You can put it in the dishwasher after every use- but if you are wiping it down regularly it may not need it.
The Instant Pot lid is dishwasher safe which makes cleaning it super convenient! Make sure your lid has cooled down from cooking before putting it in your dishwasher. You can place it on the top rack with the lid facing down.
Washing it in the dishwasher will help prevent unwanted odors and residue build up.
Wash by hand
You can always choose to wash your lid by hand. You may choose to do this after every use or every couple times. If you wipe it down after you use it you won't need to give it a deep clean as often.
Start by removing the lid from the pot and setting it aside.
Then, wash the sealing ring in warm, soapy water. Be sure to rinse it thoroughly before putting it back on the lid.
Next, wipe down the exterior of the lid with a damp cloth. Let the parts air dry before placing back on your Instant Pot.
How to deep clean your Instant Pot lid
Every once in a while it is a good idea to deep clean your lid. You can do this by removing all the smaller parts such as the anti-block shield and the steam release valve.
Then slide out the condensation collector and pour out any remaining liquid.
Remove the inner ring and soak these smaller parts in a bowl of one part water and one part white vinegar. After they have soaked in the vinegar rinse them with cold water and let them air dry.
Use a sponge or microfiber towel and scrub the lid with warm water and soap. Rinse your lid with cold water and let it air dry.
After the pieces are dry you can re-assemble your lid and it will be fresh and ready for the next time you use it!