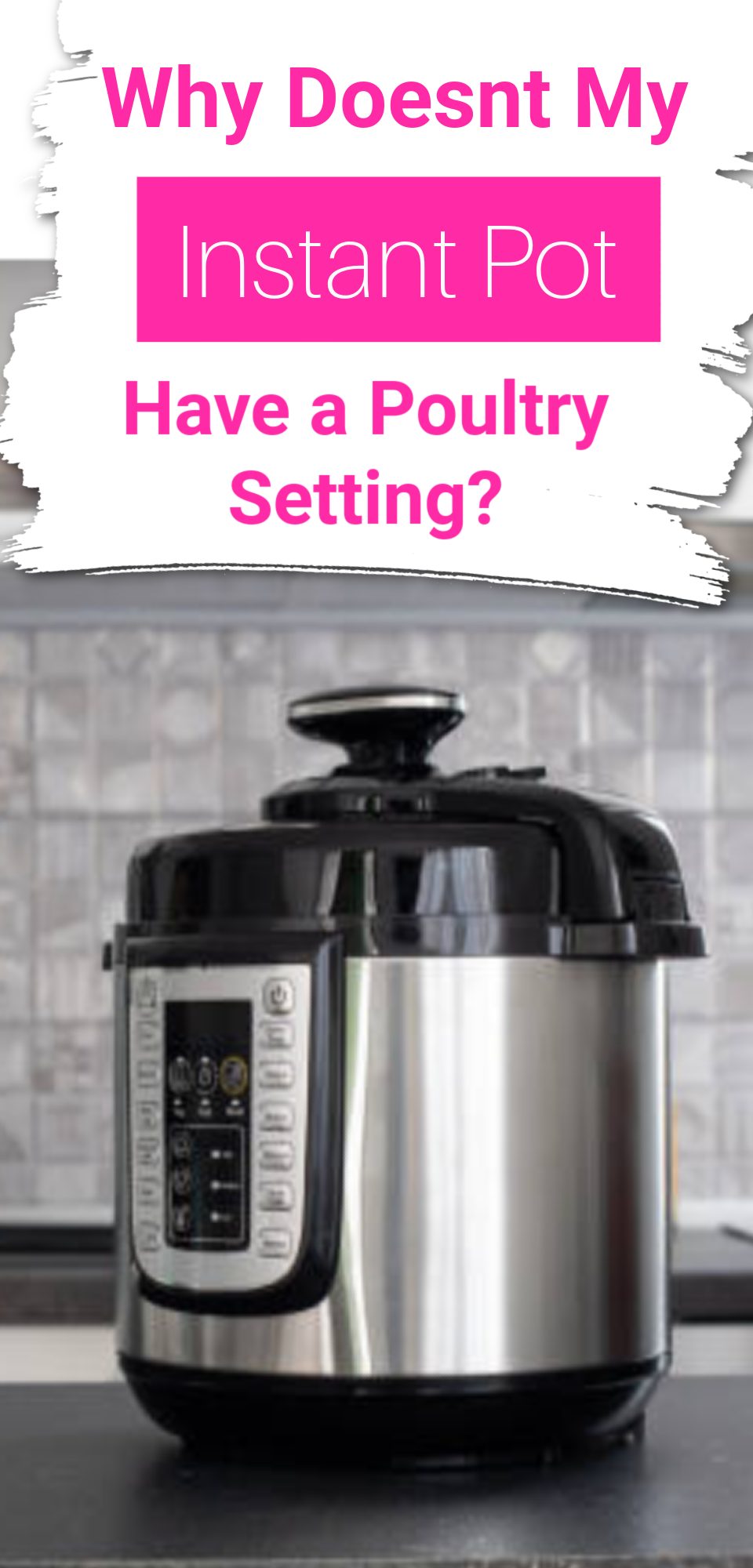 Chances are you LOVE your Instant Pot! It is such a useful appliance that makes life easier. But not all models are created equal and you may notice that your Instant Pot doesn't have a poultry setting. If this is the case keep reading to learn more.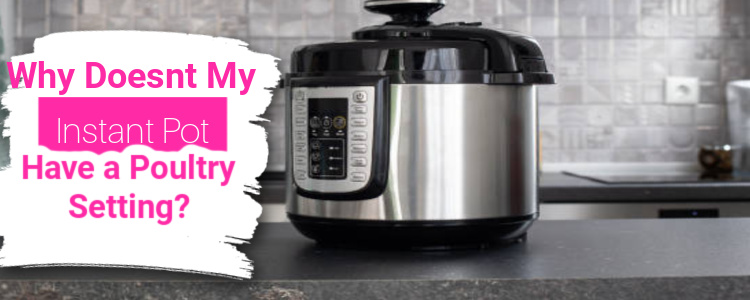 I love my Instant Pot. That being said, there are a few things that are confusing one of them being why some models have different settings than others.
One thing to keep in mind and be aware of is that not all models have a poultry setting. Is this a big deal? What IS the poultry button? Let's discuss it!
What does the poultry button on my Instant Pot do?
The poultry button makes it possible to cook poultry with a low-pressure setting and a longer cooking time by presetting the cooking pressure, heat intensity time, and temperature.
The poultry setting sets a base cooking time and you can adjust it as needed. By default, the button cooks at high pressure for different lengths of time.
Can I still cook poultry in my Instant Pot if it doesn't have the poultry setting?
Good news! Yes, you can!
Most recipes use manual (or pressure cook) in the cooking instructions. Always check your recipe for special instructions.
Why doesn't my Instant Pot have a poultry setting?
If your Instant Pot does not have a poultry setting it is because it is an older model as newer models do not have this setting.
Newer models have replaced poultry settings with other settings that make it easier for you to cook poultry without having to convert your recipe into a pressure-cooking one.
Which Instant Pots have a poultry setting?
Both the Duo Model and the Duo Nova Series in the six and eight-quart models have a poultry setting.
The newer versions have replaced the poultry setting with ​"beans/chili", "multigrain", and "steam" which are perfect for cooking meats at a lower temperature while retaining moisture.
Always double-check the Instant Pot you are thinking of buying if the poultry smart program is important to you.
More Articles You May Enjoy: