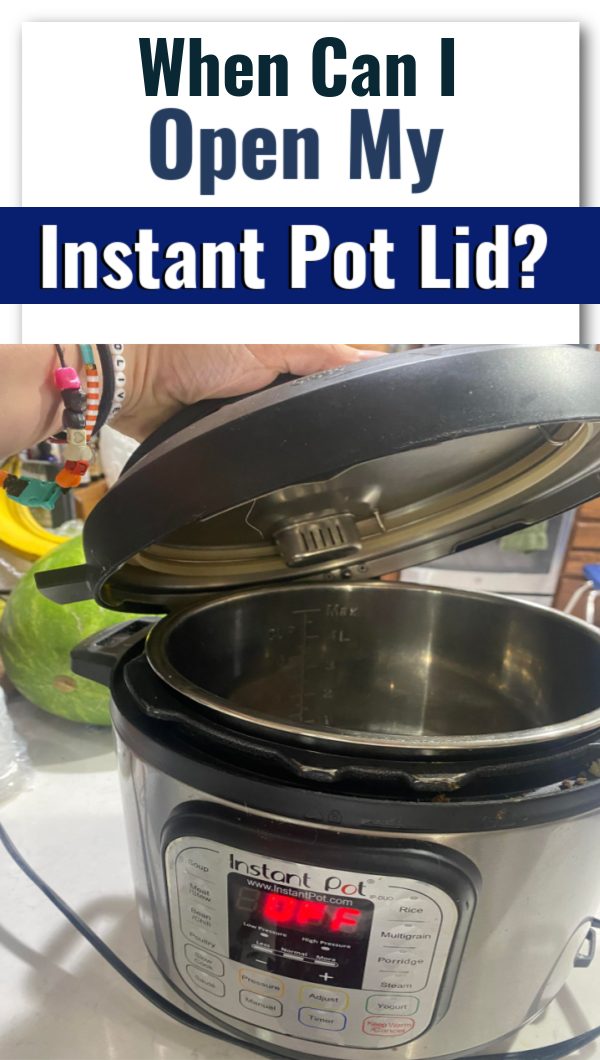 An Instant Pot is an amazing kitchen appliance that is sure to make your life so much easier! However, there ARE some questions that may come up along the way. A common question asked is when can I open my Instant Pot lid? Keep reading to learn the answer!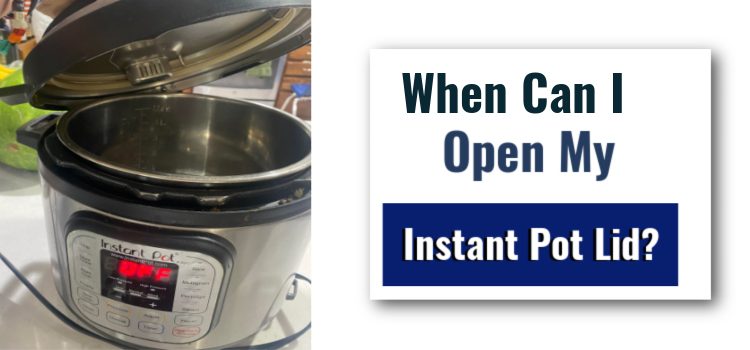 You may have a lot of a questions when it comes to your Instant Pot.
Once you get the hang of it, you will find out how easy it is to use and before you know it you will be a pro- knowing everything there is to know.
But you have to start somewhere when it comes to answering your questions.
When can I open my Instant Pot lid?
First things first. Never open your lid while the pot is pressurized.
You will need to wait until the float valve on the lid drops down so you know that all the pressure has been released.
Once you close the lid and the Manual / Pressure mode has been activated make sure the pressure value is set to sealing to ensure the pressure cooking feature will work.
Once the valve is down and clicks it is safe to open.
If you are doing a natural release, wait for approximately 10-15 minutes and then move the steam release valve to the "venting" position to make sure the steam and pressure have been released.
Make sure the float valve has dropped down and then it is safe to open the Instant Pot lid.
more articles you may enjoy: