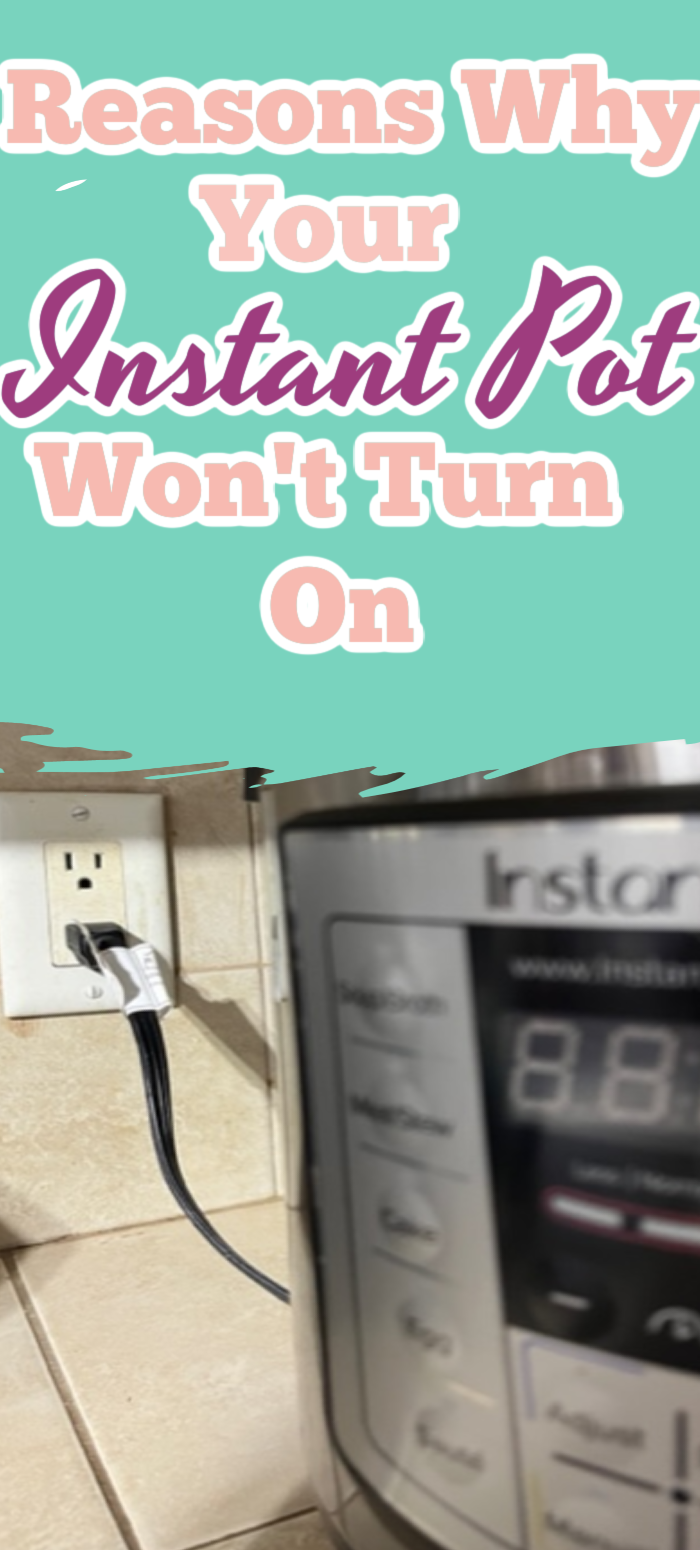 Instant pots are amazing! They make cooking so much easier. But what do you do when your instant pot won't turn on? This can be a frustrating problem to have, but don't worry, we're here to help. In this article, we will address the different reasons why your instant pot may not be turning on and ways to fix it.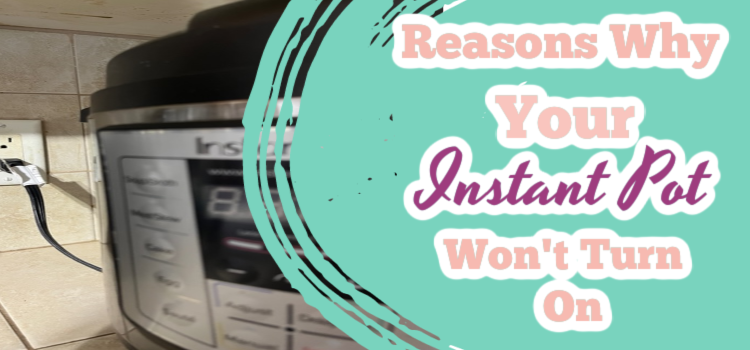 Chances are if you have an Instant Pot then you love it! But like all appliances, it might be a little finicky at times. And while it's not the worst thing in the world, it can be pretty aggravating to have something not work properly- especially when you are needing to use it.
And having something not work when you are counting on it to prepare your meal is not ideal. In fact, it's downright annoying!
But luckily, in most cases if something isn't working with your Instant Pot there could be several very good reasons for it- and usually, they can be fixed easily.
Why won't an Instant Pot turn on?
One issue that might come up could be that your Instant Pot is not turning on. Obviously, this would make things pretty difficult to continue.
There are some easy things you can do to try and fix the problem.
Check the plug
One reason why your instant pot may not be turning on is that it is not plugged in correctly.
Check to make sure that the cord is plugged into an outlet and that the machine is turned on. If the problem persists, try plugging the cord into a different outlet.
Check the power cord
Another reason why your instant pot may not be working is that there is a problem with the power cord. If you have another appliance, try plugging it into the same outlet to see if the problem is with the outlet or the cord. If the other appliance works, then you know that the cord is the problem and you will need to replace it.
Is there a power outage?
If there is a power outage your Instant Pot will not work as it needs the power to work.
Check the electrical fuse
This is an issue that could be serious so you'll want to check and make sure whether or not this is an issue. Most appliances come with a fuse to protect themselves against voltage fluctuations. However, if the fuse has blown off or has become damaged then the appliance won't turn on.
In this case, you will need to reach out to customer service and have them address the issue instead.
Call customer service
If you have tried all the of the above, and it still isn't' working then you may need to reach out to customer service. You can reach their Customer Care Department by phone at 1-800-828-7280 or by email at [email protected].
more articles you may enjoy:
: We hope that this article has helped you to understand the different reasons why your instant pot may not be turning on and how to fix it. If you are still having problems, please don't hesitate to reach out to us for help.